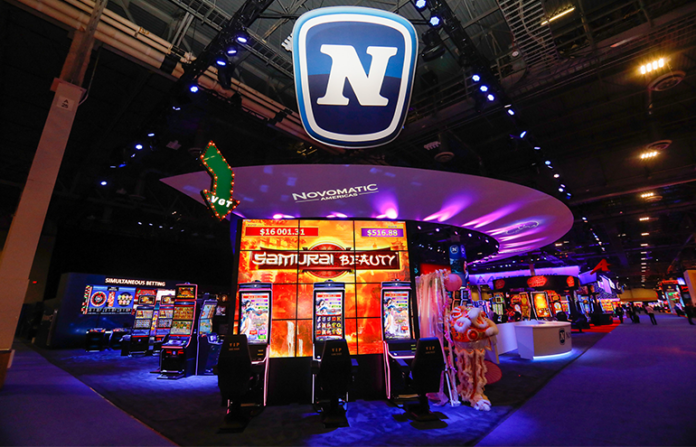 It's raining jackpots! A new THUNDER CASH Link progressive game, Voodoo Magic will enhance the popular multi-level jackpot offering and give operators a new theme to add to the already exciting link. 
Using the new Signature Tower Design, the beautiful Voodoo Priestess comes alive with the magic of the bayou. Feel wonderfully witchy-wild and win magic rewards. For the Ultra entertainment experience, NOVOMATIC Americas will launch the ULTRA BOOST Link progressive, giving a new boost to the popular lock and spin feature. This family of games has three exciting titles to raise your jackpot winnings!
Visitors can also see the game that has remained #1 or #2 on the Eilers Report small supplier list since July 2019. Always sweet, the MONEY PARTY Link, with Fruity Fruity and Juicy Juicy themes, has made quite a fruitful splash on US gaming floors nationwide.
NOVOMATIC has also released several stunning families of stand-alone progressive titles. The attractive mix of games, including Eternal Mandarin Ducks, Royal Crane and, Noble Peacock progressives available on multiple cabinets. This ensures flexibility for operators and attracts a wide range of players.
Leveraging the success of the Dancing Series of games, enter the Dancing Tiger Gold and Dancing Lantern Gold. With its desirable rising lantern jackpot mechanics and entertaining trigger features, these games will keep players laughing and playing while their jackpot totals pays. If you like Mythology jackpot madness, play the Mythological Creatures family of games, with the Mighty Minotaur and Enchanted Pegasus paying Power Prizes galore.
The JI DENG GAO ZHAO Link has so much player appeal! Shown on the Signature Tower, with two themes available, the enchanting Foo Baby, Jade Dragon and smiling Happy, Lucky Cats watch over you and bring much luck and prosperity to all who play Lucky
Rick Meitzler, CEO and President of NOVOMATIC Americas, says: "To be successful, we needed products that deliver long term customer value. G2E is the biggest stage to present our best. We have focused on diversifying our progressive offering. Voodoo Magic and Charming Lady's Boom our new THUNDER CASH™ Link progressive themes allow our customers to expand the popular brand on their floors. We look forward to the launch of our new sports betting kiosk, the NOVOMATIC ActionBoo Mini. It will change the sports betting kiosk landscape."