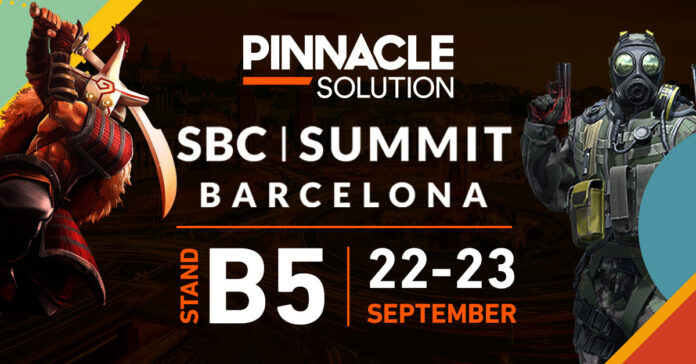 It may have been quiet for Pinnacle Solution and the wider industry on the events front over the last year, but behind the scenes our teams have been busier than ever adapting and improving our product offering so we can continue servicing our clients with the best sportsbook solutions.
18 months has passed since ICE 2020, and in that time, we've been listening intently to the wishes of our current and prospective clients in order to develop the right sportsbook tools and content to deliver the most value to partners. The pandemic has fast-tracked esports into the spotlight, while risk management has become more of a priority in recent months as cost pressures continue to rise.
We have the tools for operators to become successful esports brands, while our risk management processes continue to set the industry benchmark. And we'll be demonstrating our trading and risk management expertise, as well as our updated esports product, at SBC Summit Barcelona for the first time in September.
Our esports-specific betting view, named the Esports View, will be showcased for the first time at an event at the SBC Summit. A game-changer for operators, this layout has been designed for esports bettors by our team of esports experts. No longer does esports sit under one tab hidden among a long list of sports. It now has a hub of its own, with an aesthetic to match the community demands. Easily integrated in a matter of weeks with the best esports content on the market, the Esports View can be the point of difference for sportsbooks looking to expand their esports footprint.
Following SBC Summit Barcelona, Pinnacle Solution will be back in attendance at the biggest events in 2022, kicking off with ICE London, and many more events to be confirmed soon.