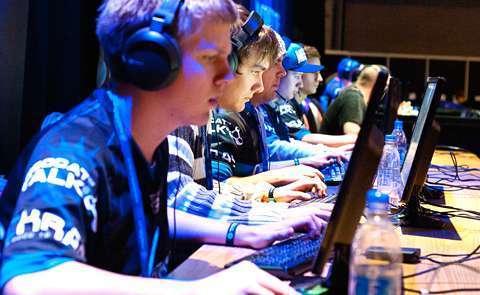 The global eSports market, currently worth $748 million, is expected to reach $1.9 billion by 2018, with North America and Europe making up a combined 52 percent while Asia approaches stagnation, according to a new report.
The report, eSports Market Brief 2015/2016 Update, by SuperData research said the total global market is valued at $748 million for 2015, with year-over-year revenue growth largely a result of more brands and advertisers entering the market. Combined, sponsorships and advertising totaled $579 million this year.
"Asia, worth $321 million, is slowly giving way to western investment, leading North America and Europe to account for almost $400 million over half of global revenues," the report says. 
"North America and Europe make up a combined 52% of the market as they continue to rapidly invest in the space while Asia approaches stagnation after a long fascination with eSports."
By 2018, the market is set to reach $1.9 billion with the growth of direct revenue sources such as betting sites and amateur tournament platforms.
The report goes on to say that investors injected over $150 million of capital into new platforms like eSports betting and fantasy sites, "but these sites fall short of expectations" and earned $56 million this year.  
"Fans remain more comfortable wagering virtual gaming content over cash, causing real-money sites to gain traction slower than anticipated."
SuperData's director of research and consumer insights Stephanie Llamas said, "eSports are becoming more mainstream and that has attracted traditional media channels like TBS and ESPN."
"So far, fans have had to seek out platforms to watch tournaments and players, but now people can stumble upon eSports while flipping through channels. Even old-fashioned brands are taking notice and there is a growing interest in advertising to the coveted millennial male demographic on a medium they know well."