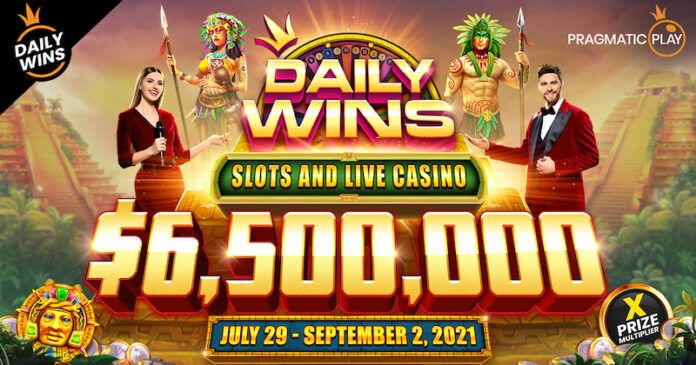 The well-known content provider in the iGaming industry— Pragmatic Play will continue to expand its footprint in emerging markets worldwide. The company will grow rapidly.
With much potential for growth in Asian markets, Pragmatic Play aims to be at the forefront of this. The increasing acceptance of iGaming has resulted in a gradual shift in attitude toward regulation, with more and more markets taking an approach to deliver legislative roadmaps that will drive business in a period of hyper-growth.
With a thorough understanding of the demands and requirements of some of Asia's most exciting marketplaces, the vendor's footprint in the region is set to expand, strengthened by an innovative product portfolio that will attract players. Pragmatic Play is geared towards further strengthening its position as the leading provider for operators worldwide and remaining at the forefront of technological innovation for some time to come.
It is vital in all places, especially in Asia. Using its careful attention to detail, Pragmatic Play elevates the provision of an exciting experience to an entirely new level in Asia, where it offers a wide range of regionally tailored content. Various languages, currencies, and user interfaces are standard. At the same time, creative seasonal content, based around key events such as the Mid-Autumn Festivals, provides players with a recognisable subject to which they may relate and feel a strong attachment.
Pragmatic Play's slot machine offering is the centrepiece of a well-rounded product line. A game library of over 200 HTML5 slots, with new titles added weekly, provides players with the depth and breadth to engage in exciting and immersive gaming experiences. Furthermore, all games have been optimised for mobile play.
It has been important to the financial success of this gaming business, as mobile play has grown in popularity throughout the world. With exciting games available on any platform, whether it is a tablet, a desktop computer, or a mobile phone, more players can enjoy their favourite games than ever before.
Pragmatic Play's products are built around slot games, and the variety of titles offered in the company's portfolio allows players to discover something that fits their preferences. Aside from seasonal materials, Pragmatic Play also creates products for Asian markets, such as the new Fishing Games series, which has proven extremely popular with players.
When aiming to attract and retain players, it is crucial to understand what appeals to them. Pragmatic Play spends a significant amount of time and resources on market research and stakeholder interactions to guarantee that all its products fulfil demands or wants in the places where they are sold and distributed.
Furthermore, the premier iGaming content provider has launched the most extravagant promotional series in the history of the iGaming business, with a USD 6.5 million prize pool for players.
Pragmatic Play has announced the launch of its largest promotion to date in the famous DAILY WINS series, with cash prizes totalling USD 1.5 million for Slots and USD 5 million for Live Casino Games.
Starting from July 29, 2021 until May 5, 2022; Pragmatic Play's live casino dealer games allow players to enjoy a large variety of cutting-edge games including Baccarat, Roulette, Mega Wheel, and Blackjack tournaments from all devices for their chance to win cash from the USD 6.5 million Daily Wins prize pool. Slot game players are also in for a huge treat with chances to win cash prizes over the same nine-month campaign period.
The premier iGaming content supplier also delivers Live Casino products among the most popular and recognisable in Asia. The live casino offers a unique level of engagement in the iGaming industry. Players can play various popular table games such as Baccarat, Mega Sic Bo, and Mega Roulette online. These games offer virtual reality experiences that simulate the physical experience while utilising the latest audio-visual technology. Professional and experienced dealers, 4K cameras, and stunningly beautiful surroundings ensure that their games are presented to the highest degree imaginable.
Pragmatic Play also has the 'Mega' series of games, including Mega Roulette, Mega Sic Bo, and Mega Wheel, all of which have a random multiplier as a slot machine, with some games having multipliers of up to 500x.
For more information please visit: pragmaticplay.com