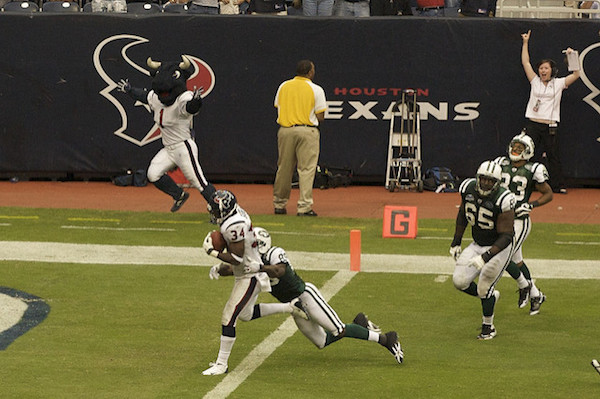 There is no question that the global sports betting market is massive and growing fast. According to figures from respected statistics company, Statista, the global gross gaming yield now stands at about $400 billion, with the majority of that generated in Asia.
However, given the lack of reliable reporting and extent of the illegal market, that figure is likely to be a drop in the bucket of the real total, with some estimates running into the trillions of dollars.
So, we've said it before and we'll say it again — this represents an enormous missed tax opportunity for governments across Asia.
Introducing regulations to legalize sports betting would not only pad government coffers, it would help authorities to combat match fixing by improving the visibility of money changing hands. It should also generate employment opportunities if wagering companies were allowed to legally establish a presence in various jurisdictions.
Many European sportsbooks are chomping at the bit to get a slice of the Asian pie, but are prevented from doing so by the grey, if not downright black nature of many of the markets.
Some industry commentators are pointing to the U.S. Supreme Court's decision to strike down a ban on sports betting as being likely to unleash a wave of regulation in other jurisdictions.
It is certainly a possibility, and in Asia there is already some movement.
In the Philippines, sports betting is legal and is growing fast. Manila's casinos have been adding sports betting products to their mix due to popular demand from clients. For example, earlier this year platform provider FSB, teamed with Paddy Power and Jade Entertainment to provide over-the-counter sports betting facilities in Okada Manila.
Basketball and boxing are hugely popular choices, especially when home-grown players are involved.
According to Grant Thornton, about 10 online sportsbooks had been given Philippine Offshore Gaming Operator licenses as of the second quarter, with market regulator, PAGCOR, expecting to generate some P6 billion in additional income this year from its 55 online licensees.
Vietnam has also moved to legalize sports betting, introducing a decree last year that was fleshed out by a parliamentary bill passed in June. The legislation is in its early days and there have been numerous complaints about the lack of clarity and the limited scope of the regulations, however, it's a solid start and there has already been interest from foreign investors keen to participate in projects, such as building horse racing facilities.
India is another highly promising market. The Law Commission of India published a report earlier this year suggesting regulation may be the most effective way to stamp out rampant illegal gambling and the associated match-fixing scandals that have tarnished Indian cricket.
The report, titled "Legal Framework: Gambling and Sports Betting including Cricket in India," leaves the final call to Parliament and the state legislatures, and recommends various ways to regulate the betting market. The commission concludes that such a move will generate immense revenue which can be used for social welfare, to curb underworld influence, and restrict black money and money laundering.
However, political opposition is strong and legal experts say don't hold your breath while waiting for legislation.
Elsewhere in Asia, limited forms of sports betting are available, even in countries with a strict ban on gambling. China's sports lottery is thriving, despite a ban on online sales, generating $32.8 billion last year, a gain of 11.4 percent.
The Hong Kong Jockey Club also reported a bumper year, with turnover up 8.1 percent to a record high of HK$234 billion ($29.8 billion) in 2017/2018. This meant a $22.6 billion boost to government coffers, while charitable donations hit a new record of $4.2 billion. Despite its strong performance, HKJC officials have regularly complained about the impact of rampant illegal gambling on their business.
So, taking the old adage of if you can't beat them, join them. It may be time for Asian governments to follow the lead of the U.S. in legalizing sports betting to claw back some of the funds their citizens are funnelling into illegal operators.