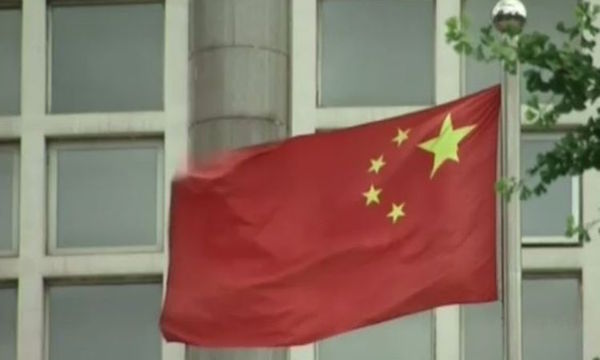 The National Health Commission in China advised citizens to avoid traveling during National Day Golden Week on Thursday, following the higher risk of a COVID-19 outbreak, with an increased number of people traveling domestically and from outside China.
The Joint Prevention and Control Mechanism of the State Council revised the epidemic control measures from Sept 10 to Oct 31 to ensure that people can enjoy a safe Mid-Autumn Festival and National Day Holiday, Wu Liangyou, Deputy Director of the National Health Commission's Bureau of Disease Prevention and Control said while addressing a press conference, several media reports quoted.
"The increasing movement during the holidays will enhance the transmission risks because the global pandemic is still rampant, while sporadic domestic cases are popping up frequently," Wu was quoted in several media reports.
Testing
Wu urged that citizens be advised to reduce cross-provincial travel and spend the holidays locally.
Citizens traveling between different provincial regions should take a nucleic acid test right after they arrive at their destination, Wu added.
Passengers traveling between Sep 10 to Oct 31 will have to undergo mandatory nucleic acid tests within 48 hours to travel across different provincial regions via air, rail, road, and marine mode of transport, Wu said.
Sufficient sample collection sites and staff will be arranged at airports, railway stations, long-distance bus stations, highway toll stations, ports, and tourist service centers.
Travelers can check the result of the test through their health code.
Those entering densely populated areas, including hotels and tourist spots, will need to have a green health code and nucleic acid test results within 72 hours.
Avoid Crowd
Wu also said that large gathering events should be reduced, including training, exhibitions, and shows should not be held unless necessary.
People attending such events should have nucleic acid tests within 48 hours, he said.
An advisory has also been issued to hold small gatherings for weddings and funerals, and counties in border areas should avoid large events, he added.
Chengdu
The city of Chengdu, with 21 million population, was locked down on September 1 after a number of Covid-19 cases were detected in many districts. Chengdu is the largest Chinese city to be placed under strict health and lockdown measures after Shanghai earlier this year faced a two months lockdown.
Lockdown in Chengdu has been extended indefinitely on Thursday to contain a spreading COVID19 outbreak as the national health authorities in China said the virus situation continues to be "serious and complex" in the nation.
"The prevention and control situation of Covid-19 is still serious and complex as 29 provinces in the Chinese mainland reported local COVID19 infections in September," Mi Feng, spokesperson of the National Health Commission (NHC), was quoted in several media reports.
Beijing is also battling a new cluster of 27 cases, most of which have been reported from the Beijing University of Chemical Technology campus in the Changping district of the city, the media reports read.
Mainland China reported 241 locally COVID19 cases on Wednesday, including 69 in Sichuan, 67 in Inner Mongolia, whereas 1,093 local asymptomatic infections were also identified, NHC daily briefing on COVID19 read.