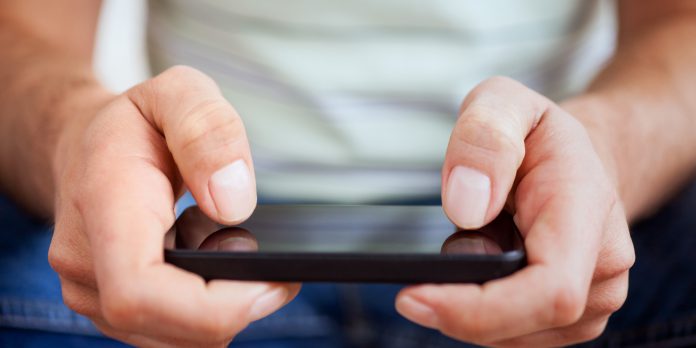 Tailored content that embraces Asia's nuances will be key to success in a region where there are few common denominators on which providers can build strategies for the new decade.
When asked to provide trends that span the entire continent, experts point to just two common themes. Beyond that, they say companies need to provide unique solutions. 
The first common thread is the growth in mobile gaming on the back of the growing adoption of mobile phone adoption in Asia. 
According to GSMA Intelligence, although growth of mobile phone adoption is slowing in Asia-Pacific, with 466 million new subscribers since 2014, the region will still account for more than half of new sign-ups globally by 2025. Around 90 percent of these subscribers will come from India, China, Pakistan, Indonesia, Bangladesh and the Philippines.
It is therefore going to be more important than ever to provide games that are truly optimised for mobile in Asia.
"Unprecedented smartphone adoption rates evident across the region are unlocking ample opportunities both in RNG content and in live casino, the popularity of which is growing significantly with improvements to mobile optimisation," says Bryan Upton, director of games at NetEnt.
Another increasingly apparent gameplay trend, according to the likes of former RTG Asia chief marketing officer Alex Czajkowski, is that while punters in the west continue to prefer medium-volatility games, in Asia there tends to be an initial desire for low-volatility games. With these, the players typically spend longer on one slot and money is spent more slowly, before they switch up to medium-volatility offerings.
Arguably though, that is where the market-to-market similarities grind to a halt.
The contrasting demographics within Asia's leading gambling markets, coupled with the continent's gradual transition from a single-solution to a sophisticated multi-vendor market for operators – as has been outlined by Nektan interim CEO, executive director and founder Gary Shaw – means that Asia-based operators are less reliant on turnkey solutions and can pick and choose providers for specific product offerings.
Presenting a one-size-fits-all proposition, without consideration of regional characteristics, will therefore become increasingly tough to sell.
"Asia is an extremely large and diverse continent, so it is important to approach the region on a market-by-market basis," Upton said. "Maintaining cultural relevance is fundamental to appealing to the vast array of playing styles and tastes that exist in Asian territories and given the increased competition in the region, creating content through a European lens will only deliver sub-optimum content that fails to resonate with local audiences."
On a similar note, and with user expectations rocketing across the continent, personalisation of content will play a vital role in enhancing the gameplay experience.
"Understanding the varied player preferences specific to individual markets is becoming ever-more crucial in Asia as online gaming matures," Upton adds. "Consistency in all aspects of a game, from math-models and mechanics to aesthetics and themes, needs to be evident throughout a supplier's portfolio in order to stand out amongst crowded casino lobbies.
"At the same time, we're seeing jackpots and promotional tools take off at a rate that is almost surpassing Europe and we expect to see more development in this area. Speed is also very important, as in fast load times and spin times."
The technology to support lofty gameplay expectations is improving throughout the region.
"Improvements in platform technology and remote server-based gaming have advanced the online slots offering significantly in the region," Upton says.
"With the breakdown of technical challenges that have traditionally limited the boundaries of innovation in slot design in certain Asian markets, we're now able to produce more immersive titles that excel in terms of gameplay and providing a seamless player experience.
"Couple that with advanced data modelling and player segmentation techniques and we're able to produce and collate content precisely tailored to Asia's diverse and fragmented markets."
Whereas in 2018 there were signs that an increasing number of territories were moving towards adopting coherent gambling regulations to bring clarity to grey markets, China unquestionably added a layer of uncertainty in 2019, especially in Southeast Asia.
Beijing applied pressure on neighbouring countries such as the Philippines and Cambodia to curb their online gaming activities, with the latter having effectively shut down its igaming industry as a result.
Looking forward, though, suppliers remain generally buoyant about regulatory progress across the region, with the likes of Ivan Rozic, NSoft's senior vice-president for sales and marketing, suggesting that five-to-10 years of high growth are likely, with sports betting set to be an increasingly popular vertical.
Upton also agrees with Rozic that there is particular cause for optimism in India, which the former says has "the potential to become a critical market if and when a supportive regulatory regime is given the green light by lawmakers".
Aside from China's sprawling influence, a general move towards softening legislative restrictions across the region has allowed home-grown start-ups to provide competition to established international operators and suppliers.
"Asia's long-standing back-drop of regulatory uncertainty and political instability will of course present challenges, but that is where suppliers with experience in the region will have the upper hand. With any luck, we will see countries on the fence of legalisation advance their regulatory regimes," Upton says.
"I strongly believe that 2020 will spawn a new phase of growth for the RNG casino vertical, with the combination of developments in promotion tools, mechanical features and the underlying platform technology creating a foundation on which innovation can thrive. 
"The pace of newcomers entering the supplier market has kept those that have dominated over the last years on their toes. To maintain strong positions, informed innovation in product development and access to data will become ever more central to business strategies."