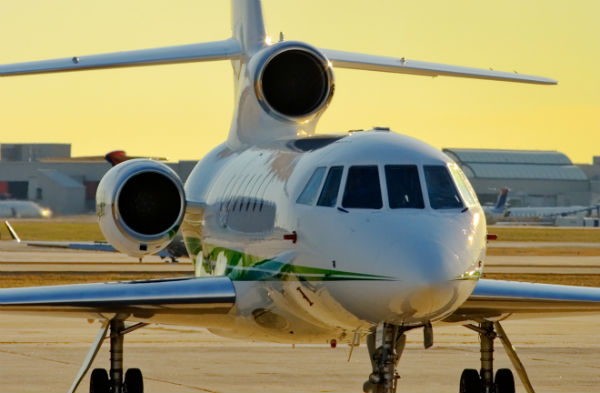 Macau's reputation as the go-to destination for casino VIPs is under threat as facilities improve in other regional destinations that offer lower tax rates and better junket margins.
According to Union Gaming, Macau leaked $1.4 billion of VIP gross gaming revenue (GGR) last year to its four geographically closest rival markets – Cambodia, Korea, Philippines and Vietnam – with Cambodia and Vietnam accounting for $1 billion of that amount.
This year, the total lost by Macau to the quartet is predicted to rise to $2.6 billion and the competing territories could generate VIP GGR totalling $6 billion within the next two years.
The four neighbours enjoyed a 57 percent rise in VIP GGR in 2018 in comparison with a modest 10 percent rise in Macau, where the total is expected to slump by 15 percent this year before recovering slightly in 2020.
It is a striking development for operators. However, with an effective tax rate of 39 percent on VIP GGR, it is easy to see why Macau is haemorrhaging the high rollers to rival casino jurisdictions.
Tax rates
Of the region's main markets, South Korea (20 percent) offers the next highest effective tax rate, followed by the Philippines (15 percent), while Japan's rate will be 30 percent when the first integrated resort opens in the second half of the 2020s.
Vietnam's rate is approximately 14 percent when commissions are deducted from the statutory rate of 35 percent, followed by Singapore, which will shift from 12 percent to 15 percent in March 2022. The rate in Cambodia and Vladivostok in eastern Russia is currently 0 percent, although the latter demands a monthly $2,000 fee per table.
Without tax reform in the region's established number-one casino market, Union Gaming predicts that the flow of VIP GGR out of Macau and into rival markets could extend from its current 'trial' status up to as long as a decade, or more.
"I think a lot will depend on whether or not Macau responds with a regulatory change – for example, a lower tax rate – that will cause much of this trialling to be repatriated," Union Gaming managing director Grant Govertsen says.
"If not, then we think that given the massive regional pipeline, the trialling period could become something more permanent."
Customer experience
The tax issue is just one part of the cocktail that is leading to such a significant shift.
Convincing VIPs to try out casinos in new jurisdictions is not new. For example, it is nearly five years since Naga announced grand plans to build a $15 million VIP terminal at Phnom Penh International Airport and launch its own fleet of aeroplanes to carry customers to and from luxury casino destinations.
However, whereas previously VIPs may have explored new destinations before being tempted back to the higher-quality establishments in Macau, the improving standards of facilities elsewhere in the region is adding a fresh dimension.
For example, Naga – on the back of its Naga 2 development, which launched in late 2017 in Phnom Penh, Cambodia – reportedly generated $444 million of VIP GGR in 2018. In April, the operator confirmed plans to build Naga 3, a $3.5 billion hotel and casino complex, which is expected to open near its two existing casinos in Phnom Penh in 2025.
Junket margins
Another dynamic is the role of the junkets themselves, who are transitioning from an agency-type role to that of a casino principal, primarily with the aim of maximising their margins.
With potential returns for junkets in Macau having diminished, new locations are becoming more attractive, with Cambodia and Vietnam again proving to be the primary beneficiaries.
In Cambodia, for example, Macau's main junkets – the likes of David, Guangdong, Meg-Star, Suncity and Tak Chun – have all established a presence in the southwestern resort of Sihanoukville by owning, operating and managing various casinos, with 88 casino licences having been granted in the local province by the end of 2018, according to Cambodia's Ministry of Economy and Finance.
Suncity has also adopted a principal role in supporting top-tier developments in Vladivostok and Vietnam, where the Hoiana integrated resort will soon open. The Crown International Club in nearby Da Nang has also been a popular destination for major Macau junkets, generating at least $250 million in VIP GGR in 2018.
"There are numerous factors, of which the tax rate is one of the most important," Govertsen says. "This is especially true given the weaker macro environment, which is causing VIP junkets to seek better economics elsewhere.
"The fact that infrastructure improvements have made it easier to reach these other markets matters too. As does the fact that regional casinos are of much higher quality than ever before. When you combine all of these factors, you get the current dynamic of VIPs migrating overseas."
VIP importance
It is worth remembering that VIP GGR currently accounts for less than 15 percent of GGR for most casinos in the region, with the mass market remaining by far the most important source of income.
However, the scale of future casino developments in the region is moving the goalposts.
To justify the planned $44 billion worth of new casino developments outside Macau in the region over the next five years, World Bank figures suggest that the cumulative GDP in Cambodia, China, Hong Kong, Indonesia, Korea, Malaysia, the Philippines, Singapore, Thailand and Vietnam needs to double by 2025.
This clearly unrealistic prospect means that the proliferation of new facilities will dilute mass-market GGR, increasing the importance of VIP-related revenue in the process.
"An outsized share of the return on investment will have to come from VIP," Union Gaming stated in a May 2019 report.
In an increasingly crowded landscape, and in the absence of any likely legislative changes in Macau for the coming years at least, the junkets are likely to hold the key to the impending survival of the fittest for casinos across the region.