Cambodia's gaming industry has taken a major knock from the Covid-19 crisis and last year's ban on online gaming, but those on the ground are optimistic it will bounce back stronger than ever.
The country had been one of the most rapidly expanding jurisdictions in Asia, with about 118 properties in operation at the end of the year, with most centered on the southern coastal town of Sihanoukville.
The economy expanded by 7 percent last year, helped by Chinese investment as part of Beijing's "one belt, one road" project, providing a strong visitor base for its casinos. It's expected to contract by 0.3 percent this year, before rebounding 6 percent next, according to Moody's Investors Service.
However, rampant growth, rising crime and pressure from Beijing caused Prime Minister Hun Sen to pull the plug on online operations, raising questions about the viability of many land-based casinos, which were essentially little more than a front for live dealer and other online activities.
"The double whammy of the online ban and Covid-19 will ultimately decide which operations can continue viably," said Dominick Stenson, casino director at Queenco Hotel & Casino in an interview with Asia Gaming Brief.
Queenco Hotel & Casino is based in Sihanoukville, once a sleepy backpacker haven, that has been one of the hardest-hit regions in the country due to Covid-19 and the government's vendetta against -online gaming.
"Those who were here for a quick hit when Sihanoukville was at its peak will undoubtedly disappear, not having the stomach to see out this crisis."
That being said, Stenson believes that the new, larger 'resort' style operations, supported by improving infrastructure, will be able to get through the current crisis provided that the country's borders and international flights open up 'soon'.
"Every visitor here describes Sihanoukville as a 'giant building site'. But having lived here through all the construction, the infrastructure is now really taking shape," he said.
"I'm quite sure, given the above factors, that although the resilient Sihanoukville stakeholders will not be ringing bells in 2020, they will see the light at the end of the tunnel and the huge potential going forward."
Queenco's owner Yigal Zilkha has taken the opportunity during the lull to undertake major renovations in the casino and around the property in preparation for its eventual reopening, he said.
" The country has managed the crisis quite effectively."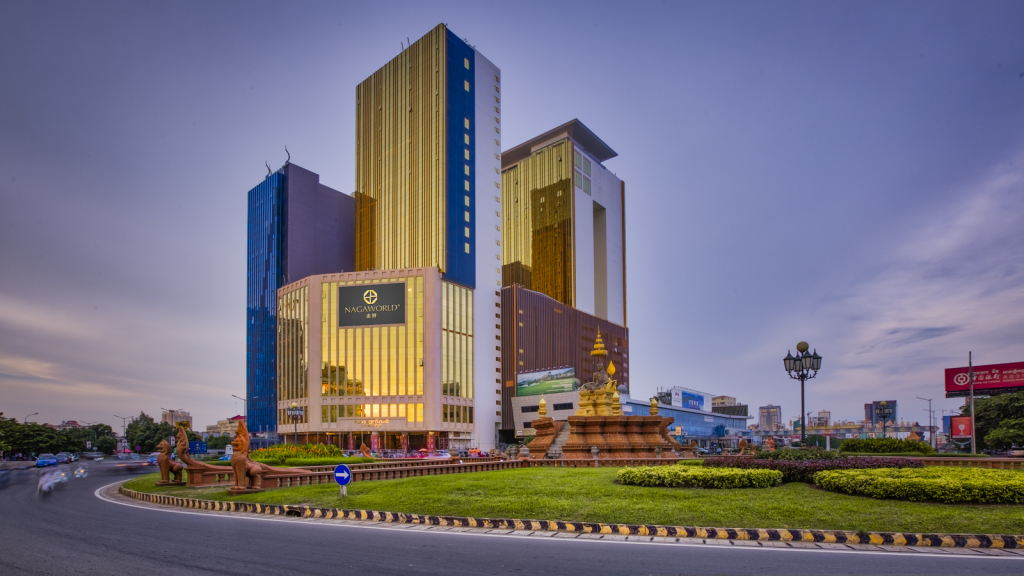 Tim Mcnally, chairman of Hong Kong-listed NagaCorp, shared a similarly optimistic view of the industry.
"Although Cambodia has not been spared the impact of the global pandemic, the country has experienced low numbers of infected people, as well as few deaths. The country has managed the crisis quite effectively… As a result, we anticipate that the business climate will improve over the next few months."
Despite the news, McNally expects it to take 'some time' before tourism returns to normal.
"Since the beginning of the company more than 25 years ago, we have enjoyed frequent travelers from Malaysia and neighboring countries and expect this segment will return as the threat of the virus diminishes. Cambodia will also continue to be an attractive destination for China visitors as it remains a comfortable cultural fit, competitive travel cost destination, and a developing market for China entrepreneurs."
In 2019, Cambodia welcomed more than two million visitors from Mainland China, one-third of whom were there for tourism.
However, one industry insider says that the Covid-19 pandemic has benefited the industry more so than others are willing to let on.
In an interview with Asia Gaming Brief, Danny Too, general manager of Cherry Interactive said he had personally witnessed intense online gaming traffic.
"In fact, during the coronavirus pandemic, online gaming activities (especially live dealer) mushroomed to some insane figures and I personally witnessed some of the numbers via the gaming back-office of some operators in this industry," said Too.
Live dealer operators, who were previously operating out of the Philippines, have now moved back to Cambodia unofficially, said Too.
"Due to the so-called Covid-19 pandemic, authorities are not actively pursuing online gaming operators, and thus, this pandemic is, in fact, benefiting the operators by a great deal."
Too believes Cambodia will continue to be a viable market for gaming operators, both land-based and online. He said he believes the online gaming ban that was enacted earlier this year should be seen as a "reset button", rather than a permanent ban, allowing for more proper control measures to roll out.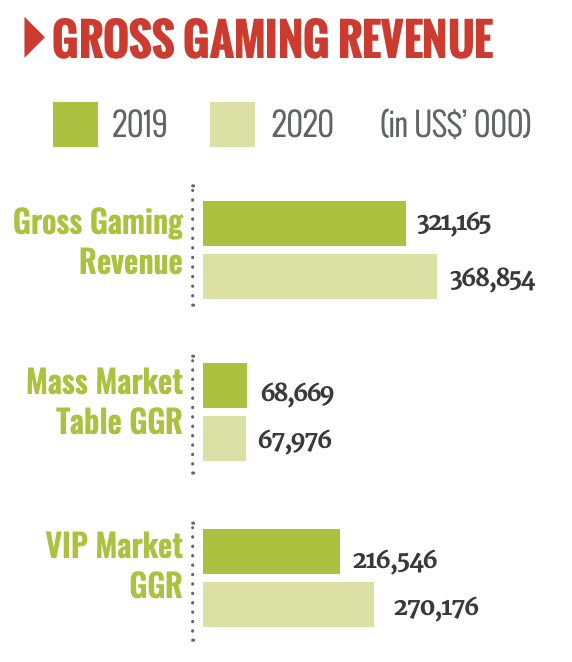 ---
Cambodia endorses long-awaited gaming law
Cambodia's Council of Ministers endorsed a draft gaming law on July 3, which has been almost a decade in the making, with a view to attracting foreign investment. The next steps consist of approvals by the National Assembly and the Senate, before its promulgation by the king. The primary aim of the draft legislation is to attract large investments to the country's Integrated Resorts through competitive tax rates. The gaming tax rate will be 7 percent of GGR on mass players and 4 percent of GGR on VIPs. There is, as yet, no minimum investment requirement. A new regulatory body is to be established and junkets will fall within its purview. As for online gaming and sports betting, these fall outside of the draft legislation, but it is said that the impact of Covid-19 is provoking some rethinking about these industries on the part of the government.
---
Century Entertainment focuses on Cambodia
Century Entertainment, formerly known as Amax International made clear that it intends to focus its gaming interests in Southeast Asia, especially Cambodia. The Hong Kong-listed company has been shifting around its gaming interests. At the beginning of June, after the financial period under review, it terminated its licensing agreement to operate a VIP room at the Genting Crown Casino in Poipet, Cambodia. But at the end of October 2019 the firm entered into a five-year assignment agreement for business rights to four mass gaming tables at the casino named Century Entertainment inside Sunshine Bay Hotel in Sihanoukville, Cambodia.