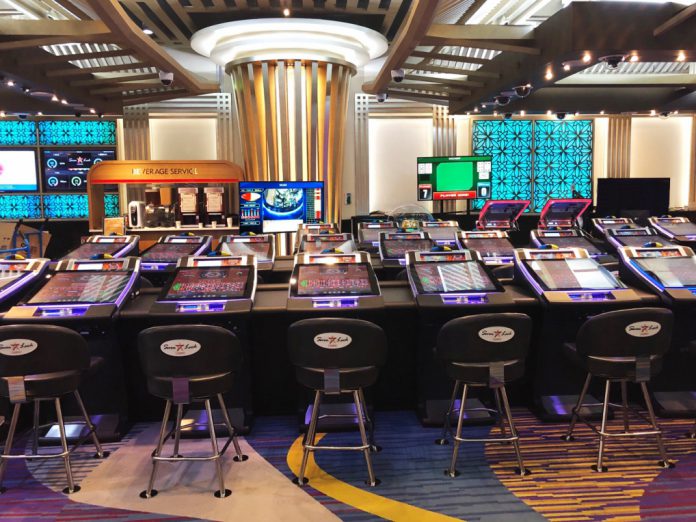 Scientific Games and Jumbo Technology have formed a non-exclusive partnership which enables SG to purchase and connect Jumbo's automated Sic-Bo dice shakers to its Quartz ETG terminals in all regions except Macau.  
Unlike other automated dice shakers, Jumbo's Sic-Bo dice shaker is uniquely designed and based on the traditional Sic-Bo concept in which players place bets after the dice have been shaken in an enclosed golden dome container. And Jumbo holds the patent rights for this unique kind of automated game flow in Macau, Singapore, and USA. 
Before the partnership, the dice shaker was developed by Jumbo exclusively for its own Multi-Game ETG stadiums that include games like Long Dragon Baccarat, Roulette, and Sic-Bo. And Jumbo's ETGs are already well-known in the industry for its signature Random Pay feature which is patented in multiple jurisdictions around the world.
By utilizing Jumbo's technology, Scientific Games can now offer additional live-streamed, automated Sic-Bo games to its players. SG has recently purchased its first unit of Jumbo's dice shaker to connect with 45 Quartz terminals at Korea's 7Luck Casino.
Allen Hsu, Jumbo's Associate Vice President of Business Development: "We are honored to partner with Scientific Games and supply our automated Sic-Bo dice shakers to their ETG stadiums. It's great to find synergies with a similar company who also offer exceptional gaming products. At Jumbo, we are always open to partnership opportunities around the world."