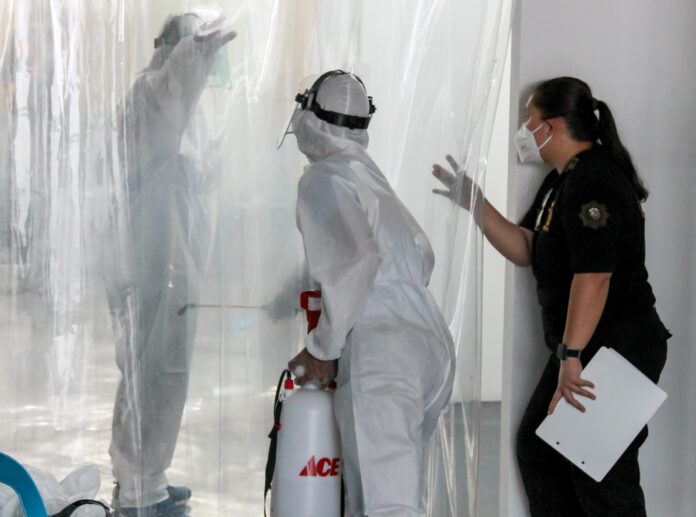 The new highly contagious Indian covid-19 variant has been making its way to what has been seen as more insulated regions from the pandemic, after new cases have been recorded in Macau and Australia in recent days. 
This week, Macau health authorities confirmed that the man identified as the city's 51st case of covid-19 was carrying the highly contagious Indian variant.
Macau has kept up stringent border closure and quarantine requirements over the last year – with no foreign visitors or workers allowed to visit the SAR without quarantine, with the exception of those from mainland China. 
Health Authorities are now urging citizens to get vaccinated fast, amidst what has so far been a slow take-up rate.
Meanwhile, Victoria, the home to Crown Melbourne is now under a seven-day lockdown after the city acquired 12 new locally acquired cases of covid-19. The cases have all been linked to the Indian strain of the coronavirus, which is known to be highly infectious. 
This is despite the country's strict border closures, which has barred international tourists to Australia, with the exception of New Zealand. 
Crown Melbourne has closed its gaming facilities and food and beverage outlets for seven days in compliance with the government's mandated lockdown in the city.
Crown said the hotel will remain open for approved purposes. 
Meanwhile, in the adjacent state of NSW, the NSW hospitality industry is being put on notice with numerous serious breaches of COVID compliance being detected by Liquor & Gaming NSW inspectors.
Liquor & Gaming Director of Compliance Dimitri Argeres said the developing situation in Victoria is a timely reminder for businesses to remain vigilant as inspectors are still out checking COVID compliance, and that there are no excuses for not requiring patrons to sign in with the Service NSW QR Code. 
"At this stage of the pandemic, there is simply no excuse for not complying with the check-in requirements. Businesses must be vigilant with their QR code check-in, as this data will be vital in contact tracing if NSW experiences an outbreak like Victoria. Significant penalties, including the closure of a venue, apply for non-compliance.
"The majority of clusters in NSW have centered around hospitality venues because of the ease with which the COVID virus can spread in enclosed indoor areas, so it is vital restaurants continue to stay COVID safe. 
"Venues breaking the rules run a high risk of receiving a hefty fine or a closure in the event of repeat offending," he said.