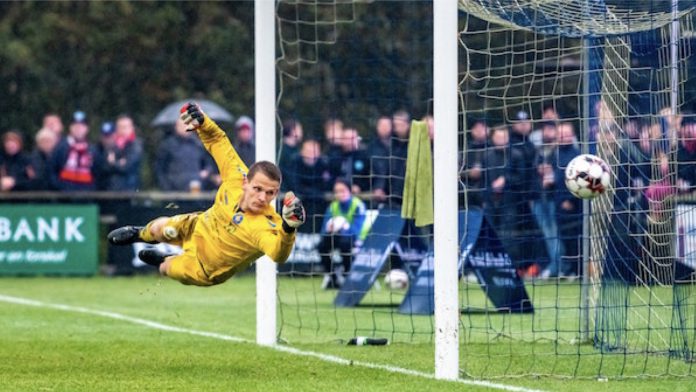 The opening of the U.S. sports betting market has triggered a boom in so-called convergence deals as sports betting companies seek to capitalize on the potential of teaming up with media outlets and sports teams.
According to figures from KPMG, there have been 18 such deals in the first half of this year, compared with 19 for the whole of 2020. The consultancy firm said companies are mobilizing to share technology, data and brand resources to create an eco-system potentially worth some $135 billion across gambling, media rights and advertising.
Deals in the U.S. include Caesars and DraftKings with ESPN, FanDuel and Caesars with Turner Sports, NBC Sports and PointsBet, and William Hill partnering with CBS Sports.
It's not just in the U.S., Australia's Tabcorp found itself at the centre of a bidding war earlier this year for its wagering and media assets, which J.P. Morgan says are the most valuable part of the wagering giant.
The U.K.'s Entain, Australia's BetMakers Technology and investment firm Apollo Management all attempted to buy up the assets with the highest bid coming in at A$4 billion ($3.1 billion) from BetMakers.
Tabcorp has said the offers undervalue the business, which includes the Sky Sports Network and it will push ahead with a plan to demerge the wagering and media division from its lotteries business.
For the sports betting companies, the main appeal of such ties ups is to expand audience reach and to improve player engagement in a more effective way than straightforward advertising or sponsorship.
"If you look at the typical way gaming companies approach media companies, it's just ad spend," said Quirino Mancini, a partner with Tonucci & Partners
"That translates into people watching the television and people witnessing up to 11 different brands during the space of 95 minutes. What is the effectiveness of reaching out to the market by just putting your brand there?"
New technologies are helping to drive this convergence between media, entertainment and online gaming and the Covid lockdowns may have accelerated this trend.
Entain CEO Jette Nygaard-Andersen said the company has found that sports bettors were three times more likely to interact with media and were more engaged with content than sports fans who do not bet. They are also 2.7 times more likely to play free to play games and 1.9 times more likely to read statistics and analysis. 
Speaking at the recent SBC Summit in Barcelona she explained that in Australia, the company develops videos of horse tracks and stables to drive excitement and player engagement.
In the U.K., it has a broader client base and has partnered with U.K. broadcaster ITV to develop a 10-month series based on sporting greats.
It says this kind of additional content helps to build relationships and to improve customer loyalty, which has become a key concern given the high cost of player acquisition.
The two-day summit dedicated a panel to the increasingly interwoven future of media, sports and entertainment, asking a range of speakers as to the advantages and the preferred business model.
Parimatch Tech Chief Commercial Officer Daria Isakova said new technology had allowed the Cyprus-based operator to develop different types of media content over the past few years, including podcasts, blogs and other types of interviews.
However, it has realized that it is not a media company.
"Media has its own views and strengths in the way they talk to their audience," she said. "We understand that we should do what we do best. Partnering brings us more outreach, more audience and gives us the opportunity to strengthen our offering."
"We do not partner with just one media. We partner with different media depending on the objectives. Columns with one company and blogs with another. The big brand is very great but from the sports betting operator's point of view you need different partners in different areas that are close to the goals of your company."
Dr Matthias Kirschenhofer, an executive board member at German media firm Sport1 Medien said his company has also chosen the path of doing what it does best, rather than attempting to develop its own sportsbook.
"We took the choice not to enter this market because we want to do things where we are brilliant," he said. "We want to bring our wide audience great shows, highlights, we have a very successful champions league show and we want to focus on our strength. We want to get a wide audience for our partners."
In Asia, the lack of regulated markets complicates the options for sports operators, however there is demand for content.
"Asia is very open to publishing interesting stories," said Parimatch's Isakova. "We are working with a PR agency. We are looking at the market in order to understand the trends and how we can move forward with local media."
If regulation were to come about in jurisdictions such as Japan, where the government is understood to be considering widening sports betting regulation, it's a fair bet there would be a similar rush to media tie ups as in the U.S.