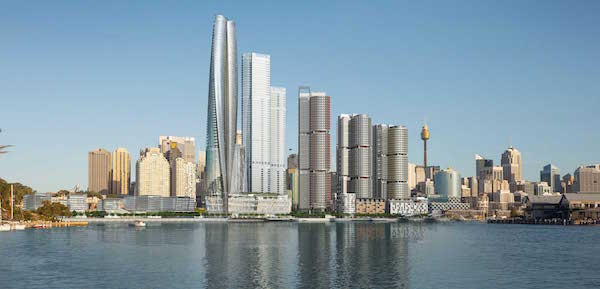 Crown Resorts said its new luxury resort in Sydney is still on track to open in December this year, despite the challenges posed by Covid-19.
In its annual results announcement, the Australian operator said more than 1,300 workers are currently on the Barangaroo site to complete the project, which involves a 275-meter tower. Recruitment activities are underway for the 2,000 staff expected to be employed at the VIP-only property.
The company has so far invested $1.7 billion. 
For the fiscal year ending June 30th 2020, Crown reported a drop of 80.2 percent in net profit attributable to the parent company of $79.5 million. Its reported EBITDA was down 40.6 percent at $504.6 million, while revenue declined 25.7 percent. 
Main floor gaming revenue fell 26.9 percent to $1.23 billion, while VIP program play turnover of $20.4 billion, was down 46.5 percent.
"2020 has been an extremely challenging year," CEO and managing director Ken Barton said in a release to the Australian Stock Exchange. "From late January 2020, Crown began to experience softer trading conditions as a result of travel restrictions and general community uncertainty in response to COVID19, particularly impacting visitation to Crown Melbourne."
The group was told to shut down its gaming operations in Melbourne and Perth in March, as well as a significant proportion of its non-gaming amenities.
As a result, Crown has been forced to furlough 95 percent of its existing staff, who are being supported through the government's Jobkeeper program.
Crown Perth reopened on June 27th, and the company says the initial response has been encouraging. Crown Melbourne remains closed under Stage 4 lockdown.
For the period 1 July to 16 August 2020, Crown Perth's main floor gaming revenue (excluding VIP program play revenue) was up approximately 18 percent on the prior year, while non-gaming revenue was down 24 percent. Crown Perth's VIP program play turnover has been minimal due to the ongoing international border restrictions.