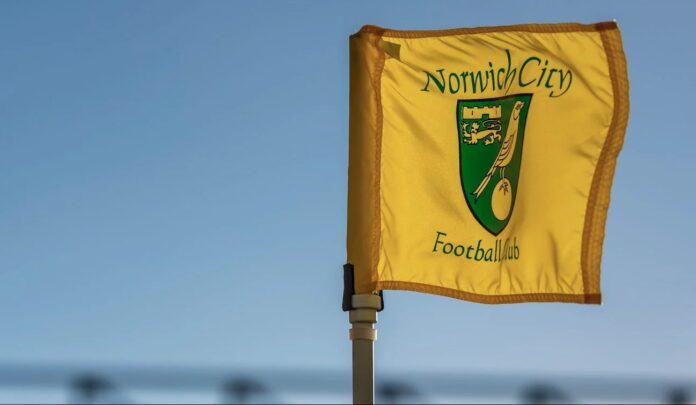 English Premier League Club Norwich City this month had to dump its lead Asia-facing sponsor due to inappropriate advertising, highlighting the difficulties of regulating global online gaming, even in a jurisdiction regarded as one of the gold standards.
The sponsor, BK8 is licensed in Curacao but is allowed to advertise in the U.K. through a white-label accord with ProgressPlay. The company's primary focus is using the power of the premier league to reach clients in Indonesia, Thailand, Malaysia and Vietnam, all of which ban online gambling.
Just three days after signing the $7 million deal, the firm was found to be sexualizing young women in ads through its social media channels.
"Whilst we anticipated some negative responses to the announcement of the partnership with a betting company, the club understands the reaction to BK8, their affiliates and other similar brands' ways of marketing, the values of which do not align with those of the football club," it said in a statement announcing the termination of the deal. 
Malta, which has established itself as the largest online licensing hub through rapid expansion in recent years, has also seen its regulatory regime come under unfavourable scrutiny, with accusations of an operator with links to a large-scale mafia organization in Italy.
While there's no dispute that regulated online gambling is a positive, there's no global standard, or model, and not all licensing jurisdictions are created equal. So what constitutes robust and effective regulation in the online space?
"Markets such as Great Britain, Denmark and Nevada offer a robust and effective regulatory framework for betting compared to jurisdictions like Curaçao and many parts of Asia, such as the Philippines, especially with regard to consumer protection and betting integrity," said Khalid Ali, CEO of the International Betting Integrity Association.
The organization, which focuses on sports betting and wagering, recently carried out in-depth research along with H2 Gambling Capital into what constitutes effective regulation. It ranked 20 jurisdictions, with the U.K. coming out on top and India as the poorest out of the nations it studied. 
It concluded that an open licensing approach, rather than a market centred around monopolies, or prohibition, is proving to be the most successful. This model dominates in Europe and is being emulated in North America and Africa.  
"Unfortunately, Asia is lagging far behind and is widely seen as the epicentre of poorly or unregulated betting, and as such, as a playground for corrupters of sporting events and related illegal betting, along with associated social and problem gambling concerns," he told AGB. "You only have to look at India to see widespread illegal betting and how that country's prohibitionist approach has not only proved ineffective but is actually allowing related criminal activity the opportunity to flourish."
However, an open market is not enough. The IBIA said it needs to be supported by competitive taxation, a wide product offering and balanced advertising parameters. It points to Australia as an example where regulation is failing because of its high tax burdens and limited options, with a ban for example on in-play betting.
As a result, it has failed to attract multiple operators and punters are still turning to unregulated offshore sites. Onshore channelling is 76 percent compared with 99 percent in the U.K.
For David Green, founder of Newpage Consulting and a former Macau government adviser, effective regulation needs to target the actual operators, especially given the number of jurisdictions that either ban online gambling, or operate in grey zones. 
"One issue with online regulation is determining where a transaction actually occurs. Is it the jurisdiction of residence of the player, the jurisdiction in which the bet is placed (if different), the location of the server which processes the bet, or the jurisdiction of residence or incorporation of the counterparty bookmaker or virtual casino operator?," he said. " Ideally, but very rarely, regulation is end-to-end…it covers all bases."  
"It is operators who must be the focus of regulation. A licensing system must seek to minimize the risk to players of default by an operator, unfair games, dodgy payment systems, unauthorized capture retention or dissemination of player information, weak cyber security of operator systems (e. susceptibility to DDOS attack) and disordered play."
He argues that the "teeth" lies in the license, which needs to be seen as having value so that operators prioritize protecting their permit. The potential for disciplinary action needs to be included, which may involve fines, or suspension of service. 
There is now a proliferation of jurisdictions offering to license online gambling and reap the considerable revenue benefits. These include the Isle of Man, Alderney, Ceuta, Antigua and Barbuda, Costa Rica, Belize, Gibraltar, and aside from the main Philippine regulator, the First Cagayan Leisure Authority and the Aurora Pacific Economic Zone and Freeport Authority, as well as the previously mentioned Malta and Curacao.
The differences in the models inevitably leads to jurisdictional arbitrage, Green says, with the more reputable opting for the better regulated locations to host their operations and payment systems. 
" I judge jurisdictions by the quality of operator they attract. Alderney, Isle of Man, Antigua and Barbuda and Gibraltar are stand-outs."