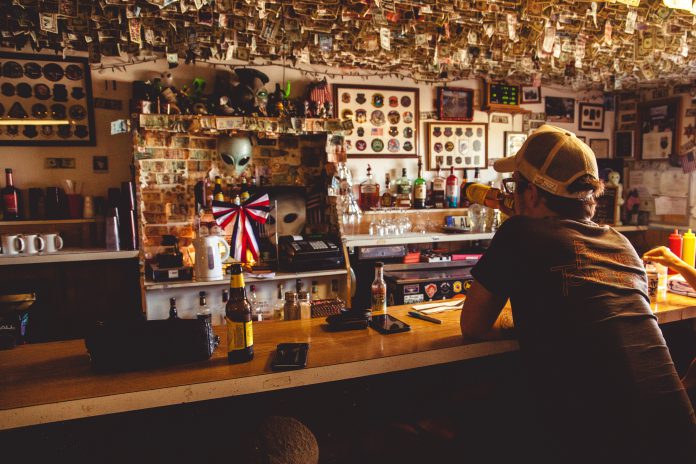 Whilst operators have rejoiced over stronger-than-expected gaming demand over the last month since reopening, second-wave outbreaks, and upcoming fiscal cliffs may spell the end to optimism for the remainder of the year.
Over the last month, Australians have been returning to their favorite gaming venues with gusto. New South Wales, which opened up their gaming floors (partially) in June, saw average daily player loss/expenditure per unit almost doubling in the first three weeks, according to data from IGT's Queensland head Craig Harley.
Northern Territory and Queensland, which opened in early June and early July respectively, have also shown strong signs of recovery, according to anecdotal evidence.
"Gaming demand has remained consistently high throughout the first three weeks of our opening and Canterbury League Club and associated venues," said Jonathan Brain, chief operating officer of NSW-based Canterbury League Club.
But a steep cliff in demand is approaching.
"We believe that due to a variety of factors, there is a significant pent up demand for gaming activity. We expect this to be a temporary and reducing effect over the next quarter," warned Brain.
Industry observers believe this drop will be caused by the end of Australia's financial assistance program for those suffering from financial hardship, known as "Job Keeper." This $70 billion government assistance program will send its last cheque in September. After that, Australians will be left to their own devices if the program doesn't continue.
"Will the high levels of demand continue? Probably not," said Geoff Wohlsen, an Australian club consultant.
"The Job Keeper allowance will either totally stop or reduce substantially at the end of September. Unemployment is growing, the construction pipeline is under question and retiree incomes have been badly affected. These indicators all point to reduced demand for land-based slot operations."
Wohlsen said the Covid-19 economic crisis is comparable to the Australian resources crash and global financial crisis in 2007 and 2009 respectively. Last month during a press conference, Australian Shadow Treasurer Jim Chalmers said that economic growth had fallen to its lowest level since the global financial crisis.
"Those events quelled gaming growth in Australia, initially bringing about a drop of 4 percent in 2008 and then another fall of 3.5 percent in 2010. No one really knows the potential long term impacts of Covid-19 on our sector. Gaming demand in the sector will almost certainly decline for a period but venue growth might not. If we have some venue closures, those that open strongly might actually see some growth," said Wohlsen.
However, a recent second-wave outbreak in Australia has not helped to drive any additional optimism. Just this week, Victoria introduced fresh lockdown restrictions after recording its highest growth in active coronavirus cases in a single day. The New South Wales government is contemplating following a similar path after a few outbreaks across the state.
Industry experts believe that now more than ever, it will be vital for customers to feel safe playing in their local gaming venues. Stringent hygiene protocols and communication will continue to form an integral part of a property's ramp-up efforts over the next year.
"Social media, emails, and SMS have been the primary communication vehicles to our customers. A focus on modern, spacious premises with effective controls have been key to our early success," said Brain.
"Gaming machines have been spaced, and more ordered entry and exit arrangements have been put in place. Accurate, automated, and discreet temperature checks and patron count technologies have greatly assisted in this regard."
Sudhir Kale, CEO of GamePlan Consultants, and an expert in customer experience said that operators will need to invest more, not less in player reinvestment and customer experience.
"Organizations should double down on their efforts to establish a strong consumer franchise so that new customer relationships can be forged and old ones reinforced."
"Will my pre-pandemic loyal customers return and remain loyal to me?" Based on early results from other parts of the world where gaming providers have re-opened, the answer is "no," notes Kale.
"All departments will have to be extremely agile, adapting and quickly responding to changes in the macroenvironment (number of Covid-19 cases) as well as drastically altered customer expectations," he added.
"Basically, in the first few months of reopening, every gaming provider needs to act like a start-up," said Kale. Departments will need to be extremely agile, adapting, and quickly responding to changes in the macro-environment as well as customer expectations.
Wohlsen, however, notes that most operators have deployed a spartan approach to their ramp-up. He expects rewards aimed at grind/mass market will be pared back and aimed instead at the premium market.
"Most of the programmed daily, weekly, and monthly promotional activities are gone. Why generate large crowds when your capacity is reduced? Free courtesy buses have been mothballed. Some venues have suspended rewards programs, F&B discounting is now very low and menus have been reduced. Bingo and free live entertainment are almost non-existent."
Overall venue operations will also undergo drastic changes. Food menus will be reduced and repriced. Traditional buffets may not return. Operators will rework marketing plans, while TAB and separate sports bars will struggle to be part of the business moving forward.
Wohlsen believes that the trend of increasing space between slots that have been in place before the pandemic will be accelerated as a result of social distancing rules.
"When I started advisory in the sector back in 1994, venues were at between 1.7m2 to 2.0m2 per slot. Then smaller banking increased that to 2.5m2. We might be moving to a new benchmark of 4.0m2 per slot and that might stick," he said.
Finally, cash will move into a more marginalized position over time, he says.
"I heard some managers say that they ordered large quantities of cash to re-stock machines and floats and neither banks nor cash security services could deliver on time. So, cash is becoming a bit harder to access for businesses"
Whatever the hurdle, operators will need to be ready to adapt to the rapidly changing environment or face being swept under the wreckage.