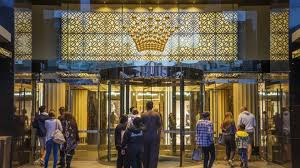 Crown Resorts said it and its joint venture partner, the Schiavello Group, have been denied an extension for construction to begin at its proposed hotel tower in Melbourne.
The partners requested an extension in February to allow them to secure financing for the project, which involves a 388-room luxury hotel and 700 suites adjacent to Crown Melbourne.
"As previously announced, the project was subject to obtaining financing arrangements that were satisfactory to Crown and Schiavello," Crown said in a release to the Australian Stock Exchange. "Unfortunately these arrangements could not be achieved before the construction
commencement date under the planning approval."
Crown retains a 50 percent ownership interest in the land and will consider the next steps for the property in conjunction with Schiavello, it said.
The hotel was to be linked to the Crown casino complex by a footbridge.