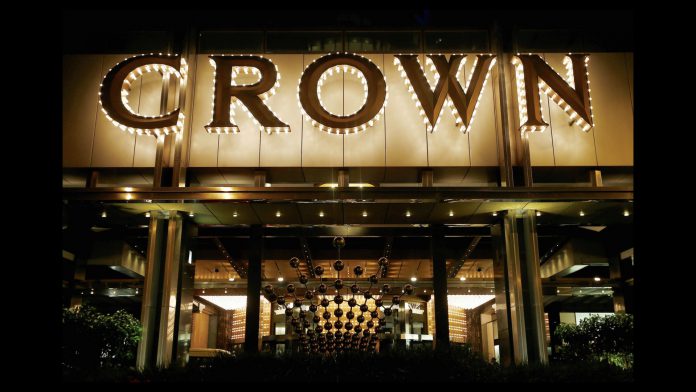 Crown Resorts is under fire from the Victorian royal commission for its "continual inaction" in regards to responsible gambling despite having the "ability, money [and] technology" to improve.
The inquiry into Crown's hand in gambling harm and prevention is one of the areas of focus of the Victorian royal commission into Crown's suitability to hold a license in Victoria. 
Submissions to the inquiry suggested that gamblers at Crown Melbourne were three times more likely to experience gambling harm than those betting at other venues. 
On Tuesday, the inquiry heard that Crown Melbourne has only 12 responsible gambling advisers working at any time during the day, who are expected to monitor an estimated 64,000 visitors per day. 
Commissioner Raymond Finkelstein said this would achieve "next to nothing".
"I'm just trying to work out how a handful of people can look out for people suffering from gambling problems," he said on Tuesday. "It can't be done. It is physically, humanly impossible."
The inquiry also heard that Crown's training of its new recruits to identify "observable signs" of problem gambling was limited to a 10-minute session of a broader responsible gambling induction which runs for 45 minutes. 
Adrian Finanzio, SC described the scant training as "tokenistic" and "pretty forgettable", noting that most of Crown's food and beverage staff when asked to recollect their responsible gaming training, could not even remember what responsible gaming service meant.
The 12 staff members were already an increase from December 2019, which prior to that had less than seven responsible gambling advisors on per shift. 
Ahead of this week's inquiry, last Thursday, Crown's lawyers sent a letter to the inquiry outlining its plans to minimize problem gambling, including a tightening of time limits for games, abandoning its bingo program, and increasing the number of staff monitoring gambling harm.
However, the commission saw the actions as too little, too late. 
Adrian Finanzio, SC alleged that "the letter promises to stop things that, on one view, should never have been happening in the first place," and alleged that the changes amounted to an admission from Crown that it had not done enough to prevent gambling harm until the royal commission forced its hand. 
 "Without expressly saying so, the changes now proposed amount to an implied admission that some of Crown's practices – some quite recent – are inconsistent with the responsible service of gaming … It would be open for the commission to conclude that Crown's various failures to implement the code are serious and persistent," he said.