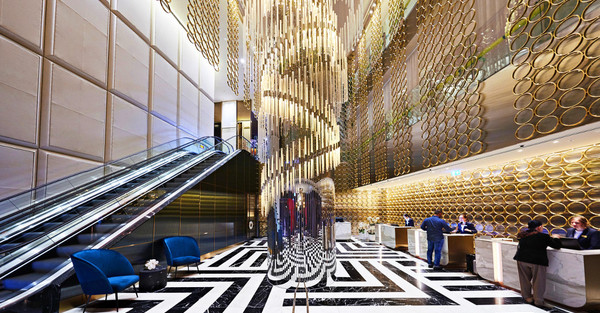 The Star casino in Sydney is set to reopen its VIP gaming rooms and up to twelve food and beverage venues starting from 4pm on Monday 1 June 2020, according to a filing from the operator. 
The initial reopening will be limited to 500 loyalty club members and on an invitation-only basis. Restaurants will allow up to 50 seated customers, as per relaxed lockdown rules that are set to take place on the same day. 
The Star Entertainment Group said the reopening is based on a COVID-Safe Plan which incorporates COVID safety protocols as part of its comprehensive work health and safety procedures. Star said the plan has been developed and endorsed by two independent health experts and complies with NSW Government health orders. 
"The health and well being of our customers and staff is paramount. This first step in the re-opening enables us to welcome back a material number of employees and to re-engage with our guests in a safe environment," said Star Entertainment Group CEO Matt Bekier. 
"The restrictions mean that business volumes will be significantly below normal levels. We are focused on conservatively managing the business to provide us with the confidence for the next stage of returning our properties to more normal conditions as restrictions unwind."
With the limited opening of the casino, The Star said it expects group operating expenses to rise to $20 million for the month of June, up from $10 million during its temporary closure. This is due mainly to employee costs, and cost of goods sold. 
Tax Agreement and Regulatory Certainty
On Monday, The Star Entertainment Group announced it had reached an agreement with the NSW government regarding gaming taxes applicable to The Star Sydney until the end of FY2041.
Under the agreement, the Star will be subject to flat domestic gaming tax rates. All rebate gaming revenue will continue to be taxed a flat rate of 10 percent. Non-rebate table games revenue will be taxed at a flat rate of 29 percent, the same as that for Crown Sydney once it is complete. Non-rebate EGM revenue will be taxed at 32 percent from FY22 to FY24, and then 33 percent from FY25 to FY27, and then 34 percent from FY28 to FY41.
At the same time, the government has also confirmed that The Star Sydney will be the only casino provider of EGMs until 2041, meaning the Crown Sydney will only be able to offer table games.