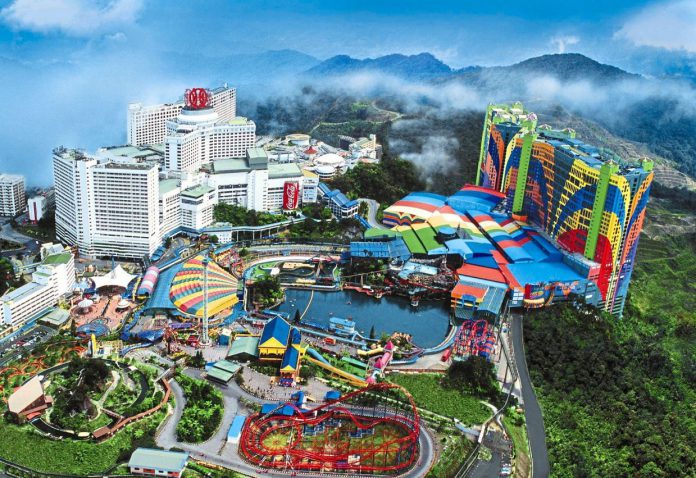 Genting Malaysia's gaming revenue recovery will take longer than expected, due to the continued impact of the coronavirus, according to analysts from Maybank Investment Bank.
"Resorts World Genting has reopened and GENM's other casinos will reopen soon, in our view. To be sure, we now believe that the recovery in gaming revenues will be a lot more gradual than we initially expected," said the brokerage in a note on Monday. 
The analysts have doubled its net loss estimates for Genting Malaysia in FY20, while FY21 net profit estimates have been cut 42 percent. It has also trimmed FY22 net profit estimates by 4 percent. 
Resorts World Genting reopened on 19 June, while Genting UK and Resorts World Bahamas are set to reopen on 4 July and 1 July respectively. 
Resorts World New York and Resorts World Catskills have not announced a reopening date, but Maybank said "it is a matter of time" before they do. 
"That said, we opine that social distancing measures imposed at RWG is an indication of things to come and it will limit the recovery of gaming revenues going forward."
"Next two years will not be easy, said Maybank, "As long as the COVID-19 pandemic is raging globally, we gather that gaming revenues are unlikely to return to FY19 levels in FY21.