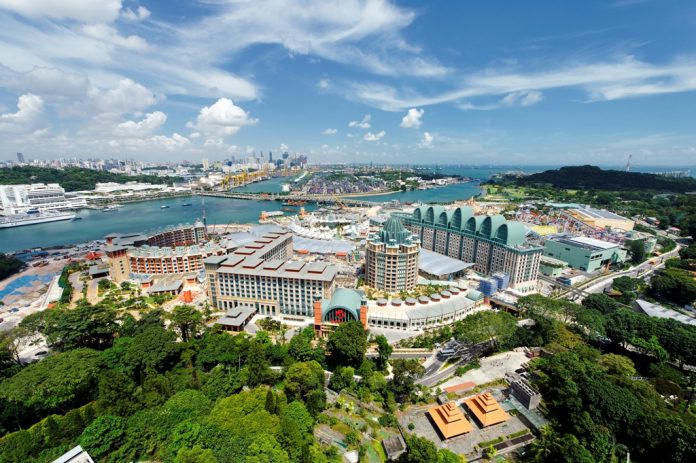 Ratings agency Standard & Poor's has reaffirmed Genting Malaysia's BBB rating, but says the outlook is "negative" due to a slower-than-expected recovery in Singapore.
Ongoing travel restrictions to the island nation are holding back Resorts World Sentosa, with international visitors making up about 75-80 percent of the total, it said. 
On the up side, a faster recovery is expected at other properties, including Malaysia, the U.K. and the U.S. In Malaysia, S&P sees leisure and hospitality EBITDA next year will reach 55-60 percent of its 2019 levels, before exceeding that in 2022. Growth will be spurred by resilient local demand, which makes up about 75 percent of the revenue mix, combined with strong VIP volume given high-rollers can't fly out of the country to play. 
For the group as a whole, S&P now see's EBITDA at 50-55 percent of 2019 levels next year, compared with a prior expectation for 75-80 percent. It's debt-to-EBITDA ratio will hit 5.0x to 5.2x, before dropping back to 2.6x to 2.8x in 2022.
"Based on the revised credit metrics, the current rating level does not have any tolerance for a weaker recovery scenario," it said.
Genting's Resorts World Las Vegas property remains on track to open in the summer of next year and S&P says it will be a "meaningful contributor" to earnings from 2022, making up 10-15 percent of EBITDA in that year. 
"Besides launching as the first new property in Las Vegas in a decade, it is located next to the convention center connected by a proposed tunnel. Allegiant Stadium, which is home to the National Football League's Las Vegas Raiders and the venue for the annual Las Vegas Bowl, was opened in July 2020 and could help attract visitors back to Las Vegas."