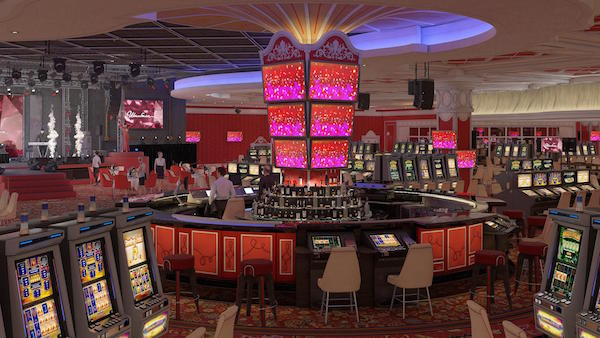 The Shambala casino in Russia's Primorye gambling zone is planning to open in the next few months, becoming the second IR in the region, according to a statement from the Primorye Territory Development Corporation.
So far, 3.5 billion rubles have been invested in the resort out of a total projected cost of 8 billion rubles. The second stage will begin in 2022 and will feature a five-star hotel with 270 rooms, a spa area, a banquet hall and a conference hall.
The main gaming hall will occupy an area of 5200 sq. m, which is more than other casinos in Russia.
"In the short term, we see the Primorye IRC as a pan-Asian resort that attracts tourists from many countries of the world," says Maxim Smolentsev, General Director of Shambala CJSC. – We are waiting for guests from Japan, Cambodia, China and South Korea. Although for us, the opportunity to provide a fabulous service to wealthy VIP clients is not all. We are not going to become a closed elite club for the elite from the first days. Our casino will be truly popular."
Smolentsev praised the local authorities for their support during the construction process, saying the licensing procedure had been fast and smooth.
Primorye is seen as the most promising of Russia's designated gambling zones due to its proximity to China and northern Asia. The authorities want to establish a gaming hub, though so far only Summit Ascent's Tigre de Cristal resort is open. 
According to Igor Trofimov, executive director of the Primorsky Krai Development Corporation, 12 hotel complexes with a casino are for the zone. In 2021, Nagacorp's Naga Vladivostok hotel and entertainment complex is expected to open.