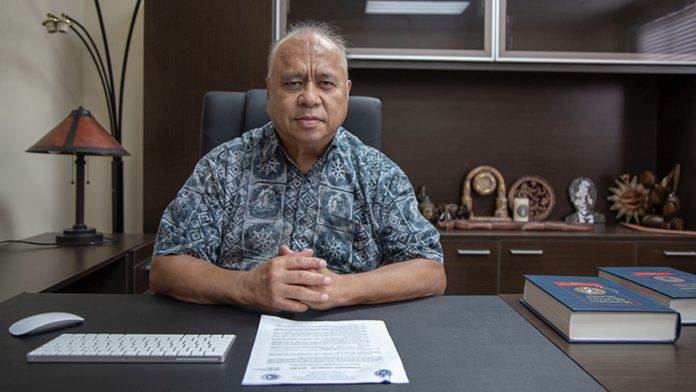 Under fire for its perceived laxness in dealing with troubled operator Imperial Pacific International, the Commonwealth Casino Commission (CCC) of Saipan issued an extraordinary statement on Tuesday pledging good governance of the gaming industry.
"The CCC and its administration will remain committed to monitoring gaming operations within the territory and, when required, issuing such orders to maintain a safe and fair environment for operators, their staff, contracted vendors and the CNMI population as a whole. The CCC has noted that this may, at times, require extraordinary measures to ensure a safe and sustainable operating environment. These types of measures are required and will be non-negotiable to ensure the development of a fair and sustainable gaming industry within the CNMI," the statement declared
CCC Chairman Edward C. DeLeon Guerrero added, "The Commonwealth Casino Commission of Saipan will remain committed to ensuring all casino gaming operations in Saipan comply with both local and federally mandated regulations. The CCC's operation includes monitoring of all gaming facilities, including twenty-four seven surveillance operations at our only casino operation."
Chairman DeLeon Guerrero also asserted that the CCC will continue to do what is best for CNMI's casino gaming industry, and would not be unfairly partial toward any particular operator.
The statement also referred to the limits of its own power in the following manner: "All terms of the Casino License Agreement were developed and are amended only by the CNMI Lottery Commission. The CCC has no authority to issue an exclusive casino license, and the license can only be suspended or revoked upon finding clear and convincing evidence during a hearing… by unanimous vote of the CCC."