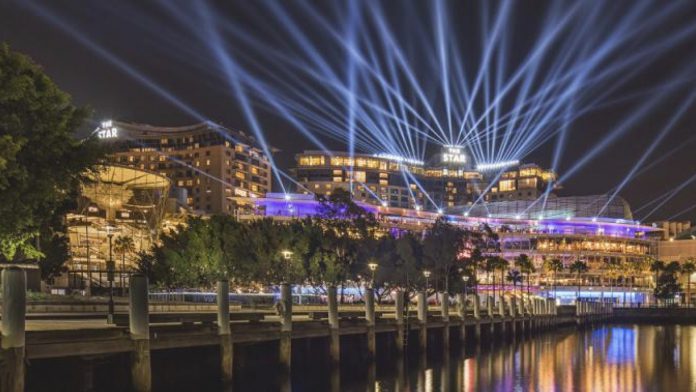 The Star casino in Sydney has been ordered by the state government of New South Wales to tighten customer restrictions related to Covid-19.
According to the firm's announcement, "The new restrictions mean that whilst The Star Sydney is required to continue complying with the minimum of four square metres per patron, each separate area within the casino will also be subject to a maximum of 300 patrons. In addition, patrons gathering in different areas will not be able to mingle."
The company's July 1 release had stated that The Star Sydney would be able to host up to 5,000 patrons at any one time within the casino area.
Two factors may be playing into the tougher regulatory approach: a new wave of Covid-19 hitting neighboring Victoria state as well as, to a lesser extent, New South Wales itself; and an incident earlier this month in which The Star casino was been fined A$5,500 (US$3,830) for breaching public health orders after patrons were seen "standing and mingling between groups."
In its latest release, the firm adds, "The restrictions mean that The Star Sydney will focus on prioritizing visitation by its highest value patrons… The Star will also adjust staffing levels to reflect the new operating environment."