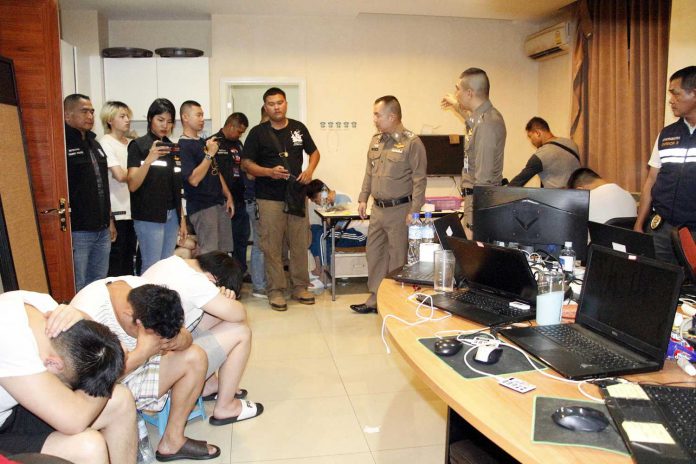 Asian gaming firms may benefit from forming a network, or trade association, to promote the positive effects of IRs and overcome negative perceptions of the industry, a leading corporate image specialist says.
Individual companies may be swimming against the tide when it comes to promoting their brand and reputation if there is a wider view of the industry as being harmful, Charles Font, senior associate at global communications consultancy firm Montieth & Co said on Asia Gaming Brief's latest webinar.
"You need a wider strategy," he said. "The industry should try to connect, create networks, trade bodies. There are a lot of different ways of trying to message as an industry as a whole and clean up that image if needed," he said.
A trade body, or association, will help push forward one image focusing on the benefits that are being brought to the community and separate the good actors from the bad.
Font points to Las Vegas as a strong example of transformation from a "mob-ruled desert town" to a hub of art, entertainment and sports, as well as a venue for business and trade shows. The operators managed to connect with a wider community and this has created a "really good image," he said. 
This creation of a positive image for the industry as a whole may be particularly important in Japan, where public opinion is still strongly against plans to introduce casinos, despite the eye-popping levels of proposed investment and the promise of world class resorts and entertainment. 
So far, the efforts of the world's biggest casino brands have done little to move the needle in Japan when it comes to public opinion, especially after a highly publicized bribery scandal last year. A survey in January found that more than 70 percent of respondents wanted the government to review plans to introduce IRs. 
"You need to bring ahead an image as a whole to break down that one incident, which was very detrimental, but not everyone's fault," Font said, referring to an incident involving a Chinese gaming operator attempting to bribe a Japanese politician. 
For anyone doubting the value of good reputation and image management, Font had a clear message, warning that brands can take years and years to build and just one minute to destroy.
"It's incredible how fast it can go down. Having that in mind you can put a value. It can affect a loss of revenue and in really badly managed crises a loss of shareholder value. Image should be part of that wider business strategy," he said.
Reputation is related to the degree of trust that people have in the company and that can go "straight away with one blip."
There is an entire accountancy branch that has grown up out of trying to put a value on a company's intangible assets, such as it's brand. But generally speaking, a strong brand image allows companies to charge a premium for their services and generate volume and growth for the business.
So what happens when the unthinkable happens and the company is hit by a major crisis. In the past few years, the industry in Asia has witnessed a money laundering scandal after funds from the Bangladesh Bank were found to have passed through casinos in Manila, an attack resulting in a major fire, also in Manila, while Wynn Resorts found itself mired in a sexual harassment case against its founder and namesake Steve Wynn. 
"Hopefully, what you have done is to prepare beforehand," says Font. "If you go in completely unprepared it's likely not going to go very well for you. You need to have a clear strategy and a team looking after this. That means when it's done, you're ready to put out the proper statements and the proper channels."
He also says companies can learn from peers in these situations to get an idea of their best practices through informal network groups.
It's also important to control social media and the news, but there needs to be an internal discussion as to when to correct inaccuracies about a crisis situation. A reputable news outlet will give the right to respond, but if a factual error is made, a request for correction may keep a negative story in the public eye for longer than it needed to be. 
Social media is also a double edged sword. It allows comments to travel unfiltered around the world in minutes on multiple platforms, creating a major challenge in controlling the message. However, it also gives a company useful information from the public about how it is perceived and as a result can be highly positive. 
In times of Covid-19, many operators and suppliers have stepped up their CSR activities to help out the communities in which they live and work. But even here, Font warns there needs to be a clear strategy. 
"It's important to highlight that CSR needs to be meaningful to a company's audience. Sometimes it's fabulous to do a donation to a certain NGO, but if that bears no relation to your audience then it's not a good CSR strategy."
He explains that it is also important that any charitable efforts are not seen to be a publicity stunt and any company putting out statements about virtuous intent needs to make sure they follow up with action. 
"It's all well and fine to talk about a certain activity, but if you are not helping with that change your words will fall on deaf ears."
"You need to be careful as to how you word it and put the message out there. An example would be a very large company, with very large revenue giving a small donation. That's great, but don't shout about it as people will ask if they have so much money to spare why are they giving such a small donation."
At the end of the day, Font says one of the key issues when it comes to managing image and reputation is for a company to ensure it's authentic, as a lack of authenticity destroys trust.