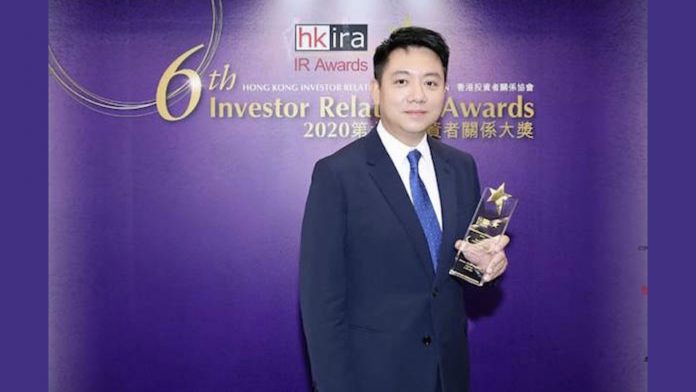 Suncity Group Holdings has been given three investor relations awards from the Hong Kong Investor Relations Association.
In the sixth iteration of the event, the group won Best IR Company in the mid-cap category. Andrew Lo won Best IR by Chairman/CEO and the group also won for Best Investor Meeting – mid-cap. 
The Hong Kong Investor Relations Awards is to recognize outstanding performance and best practices in investor relations among Hong Kong-listed companies. There were 168 nominations for this year's awards and more than 670 investment professionals voted.
 "I am honoured to be recognised by the investment community on behalf of the Group," said Lo, who is Suncity's executive director. "I am delighted to see that the market recognises the outstanding work by Suncity. In the future, we will continue to strengthen communications with investors to assist the capital market to grasp the full integrated resort growth picture in Asia by Suncity."
Suncity has made a major diversification push over the past few years, becoming a major shareholder in Summit Ascent, the operator of Tigre de Cristal in Russia. It is also building an integrated resort in Vietnam and buying into a subsidiary developing the Westside City resort in the Philippines.