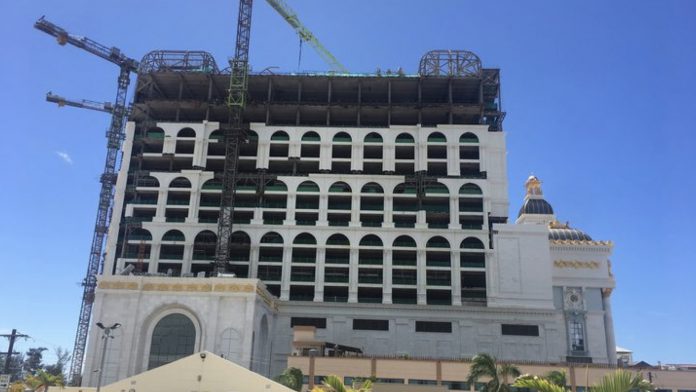 Commonwealth of the Northern Mariana Islands Lottery Commission Chairman Mark Rabauliman has revealed to the local media that Imperial Pacific International is seeking permission to either sell or bring in new investors to its troubled casino hotel on Saipan.
IPI seeks a provision that would read, "For the avoidance of doubt, the licensee is not in any way restricted or prohibited from inviting investor(s) and/or partner(s) or a management company or companies to participate in any of the construction, operation or in acquisition of ownership of any structure in any part of the initial gaming facility and/or the integrated resort."
The specific example of separating the hotel from the casino business was cited as an example.
IPI is also seeking a 50% cut in its US$15 million annual casino license fee.
The company has been hit by a series of regulatory controversies and cash flow problems, especially in recent months, and has admitted in court proceedings that the future of its casino license in CNMI is very much in doubt.