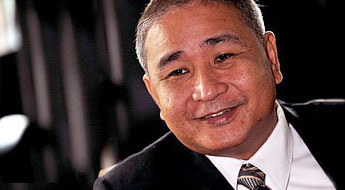 The Philippine Amusement and Gaming Corp. said its net income increased more than 80 percent to P2.38 billion (52.6 million) in the first six months of the year, mainly driven by higher gaming revenues.
In a statement, Pagcor said the figure compares to a net income of P1.31 billion in the same period last year. Gross revenues rose year-on-year by more than a fifth to P24.8 billion.
In June Pagcor made a profit of P293.1 million compared with P96 million recorded in the same month a year earlier, which Pagcor chairman Cristino Naguiat Jr. attributed to lower expenses.
"This only goes to show that with the right strategies, sound management and marketing plans, we can pull through despite the competition," Naguiat said.
During the first half of the year, Pagcor reduced its operating expenses by 4.2 percent, while contributing a total of P15.61 billion to state coffers.  The amount was 38 percent higher than the P11.29 billion registered the previous year.
"This only means we can help improve the lives of Filipinos; we can build more classrooms for our public school students; and we can fund more sports development programs," Naguiat said.