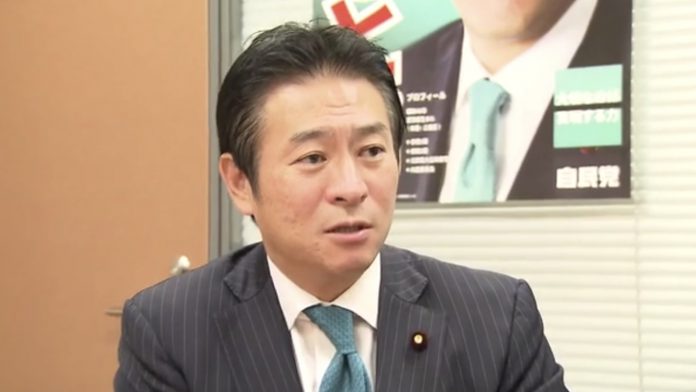 The 500 .com bribery case is hitting the news headlines again with a second arrest of former Senior Vice-Minister of the Cabinet Office Tsukasa Akimoto. But what the prosecutors have done—and more importantly what they have not done—raises yet another series of doubts about the future of IR development in Japan.
After our last coverage of the 500 .com case in February, when Akimoto was originally released from detention, the issue went quiet for several months, obviously because the Covid-19 pandemic became the necessary focus of official and public attention.
That changed in dramatic form at the beginning of this month when it was announced Tokyo prosecutors had arrested three businessmen on charges of trying to bribe witnesses to testify at Akimoto's upcoming trial that they had not even visited Akimoto on the day in September 2017 that they were alleged to have bribed him.
The news reports suggested that the key figure among those arrested was businessman Akihito Awaji, who is said to maintain close links with Akimoto (and, parenthetically, First Lady Akie Abe), and is known to have visited Akimoto repeatedly since his February release from detention. Prosecutors are now launching a second round of charges against Akimoto, alleging that he may have coordinated these efforts to bribe witnesses.
But if the threads of the investigation that prosecutors are illegally leaking to the media are stunning, even more attention should be focused on the threads they have left hanging.
For example, last month it was reported that ruling party lawmaker Takaki Shirasuka, one of Akimoto's companions, had admitted that he received a 1 million yen bribe from 500 .com during his December 2017 visit to Shenzhen and Macau. However, Shirasuka would be facing no charges because, as the prosecutors explained to their media contacts, he "had no authority over the matter" of IR policy.
Hold on! What? Let's stop and consider this rationale for a moment.
In Shirasuka's case, the facts are not in doubt, as he has admitted to the allegations. On his tour of Shenzhen and Macau in December 2017, an agent of 500 .com handed him a cash bribe in hopes that this ruling party lawmaker might assist them in some way to win an IR license in Japan. Shirasuka took the money and kept the matter secret for years. But he will face no charges, because the prosecutors think that the 500 .com executives were mistaken in their belief that Shirasuka could help them.
But isn't a lawmaker taking cash bribes from businesspeople a crime in Japan, even if that lawmaker is not currently thought by prosecutors to be in a position to offer any specific help? Is it okay for elected officials to accept sacks of cash as bribes—even from a foreign company when traveling abroad? Apparently, the Tokyo prosecutors have no problem with it.
And it is not just Shirasuka. One suspect reportedly told prosecutors that he had bribed five lawmakers, including former Defense Minister Takeshi Iwaya, a senior figure among Japan's pro-IR lawmakers, on behalf of 500 .com. Two of the five lawmakers on his list later admitted being bribed—but no charges for any of them either.
It would seem, therefore, that in Shinzo Abe's Japan it is now often acceptable for Japanese lawmakers to receive bribes. The ruling party doesn't punish them and the prosecutors usually don't move against them, unless they are seen as being the most guilty of the ringleaders.
Looking more widely around Japan, this trend is also apparent in the case of the ruling party lawmakers Katsuyuki and Anri Kawai. While the prosecutors are going after the couple at the center of the election law violations case, the dozens of local conservative politicians that they bribed in Hiroshima Prefecture are facing no official sanctions. Much the same is true of the recent nuclear industry bribery scandal of the Kansai Electric Power Company. Dozens of corporate executives admittedly received bribes from a local government official. Prosecutors are doing nothing.
Circling back around to the IR development in Japan, this is yet another area where foreign investors looking to spend billions of dollars in this country ought to be worried. Although Japan is an advanced industrial nation in many respects, its legal system routinely falls short of its responsibilities.
And if most of the Japanese public assumes that the IR industry will become just another source of corruption and for elite payoffs, they may have good reasons for their skepticism. (AGB Nippon)