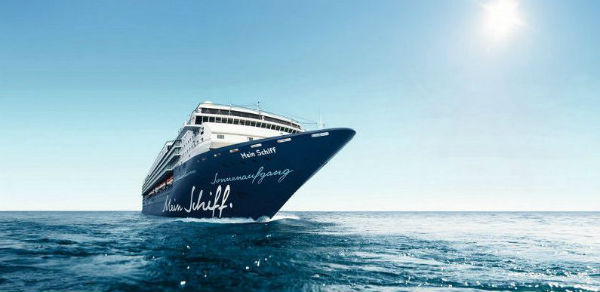 As the world struggles to get back to its feet, the Covid-19 pandemic has left the cruise community wondering if things will ever get back to the way they were before. 
Until recently, cruises were the fastest-growing segment of the travel industry, with demand increasing by about 20 percent a year over the past five years. In 2018, the industry was estimated to be worth $150 billion and Asia was providing some of the most exciting opportunities for growth.
According to the Cruise Lines International Association, in 2019, 39 cruise brands were active in Asian waters, deploying a total of 79 ships. The number of ships deployed in Asia has grown 58 percent since 2014. 
The big four cruise companies (Royal Caribbean, Carnival via its Costa and Princess brands, Genting and Norwegian via the Star Cruises brand) all made a concerted effort to establish themselves sailing from China, mainly due to the casino revenue these ships could generate. 
On its inaugural season in 2019, RCCL's Spectrum of the Seas met and exceeded its revenue targets with ease, with the vessel seeing several short cruises with multi-million revenue.
Then Covid-19 hit, not only grounding all ships, but also causing outsized reputational damage, due to debacles such Japan's decision to keep all passengers on the Diamond Princess in Yokohama for two weeks in February as cases of Covid-19 ripped through the ship.
Challenges for the cruise industry getting back to healthy sailing are both complex. Social distancing will be an issue that can be addressed via the reduction in overall capacity of the vessel, but the crowds who frequent the casino will make social distancing impossible. 
With major cruises like Royal Caribbean reporting they would need 37 percent capacity on their larger vessels to break even and around 45 percent on a smaller vessel, a reduced capacity could work. But supplemental income generated by the casino / shops would be a huge benefit for any operation in these troubled times. 
So far, the ships that have taken to the waves have adopted different policies when it comes to on board spas and casinos. These elements tend to make up about 38 percent of total revenue, but carry an outsize weight when it comes to profit margins.
MSC for example has announced it will resume sailing in the Mediterranean with 70 percent capacity and the casino open, while Genting Hong Kong's Explorer Dream departed dock in Taiwan in July with the casino closed down.
The casinos onboard tend to allow smoking and this will surely have to go, as air pollution from second hand smoke onboard is undoubtedly a factor in the transmission of the virus. This combined with face masks mandated across several countries after World Health Organisation guidance may act as a deterrent to major players wanting to come back.
The staffing of these vessels has also been an ongoing issue, with several employees still stuck onboard waiting to get home after the initial outbreak.
Due to the flags of convenience the companies register the vessels under, these crew members have been left in limbo losing the ability to provide for their families at home, most not receiving any income since March.
A new association has been established to help those employees in the industry find a new role. International Casino Employment says it estimates that between 3,500-4,000 gaming employees across the four major brands are at home, re-evaluating their options.
The cruise liners are at a crossroads like they have never witnessed before, even after the Costa Concordia incident, the industry bounced back and after some initial trepidation operations returned to normal within a few weeks. It certainly affected confidence, but not to the levels that are being seen now.
Royal Caribbean Cruises recently gave an upbeat assessment in its Q2 earnings report, saying that bookings for 2021 are in line with historical trends at this point. However, Deutsche Bank sounds a note of caution. 
"Our view is that even after such time as RCL resumes operations, the trajectory of bringing capacity back online profitably is likely to be frustratingly slow for some–particularly when viewed against what could be a swifter recovery in other areas of the travel & consumer discretionary verticals," it said in a research note.
So the industry faces a quandary — step too soon and face another outbreak, or step gently back into operation and endeavour to rebuild consumer confidence in the product.
Those that have set sail have done so with stringent health and safety measures put into place. Genting HK for example ensured its 500-strong crew underwent a 21-day health screening before boarding. All front-line service staff are required to wear masks and gloves. Buffet service has been dropped, the onboard casino and spa are shut, and dining tables are set apart and divided by screens. Passengers must keep social distance and have their temperatures checked before coming onboard.
However, despite the best efforts, there have still been unfortunate and highly publicized outbreaks. The Paul Gauguin ship, sailing out of Papeete, Tahiti, was forced to cut its voyage short after one person was detected with the virus. 
While the MS Roald Amundsen, sailing from Tromso Norway, reported a much larger outbreak with 41 crew and 21 passengers infected.
International Casino Employment says it's actively helping crew members seeking a new challenge to find opportunities. For further information, contact [email protected]. Or check social media, LinkedIn / Facebook / wechat and Twitter.