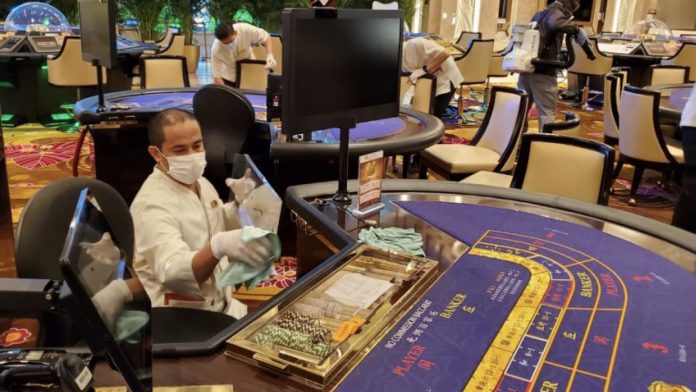 Macau authorities are testing about 4,000 workers a day for Covid-19 after the government imposed stricter measures to assure safety, according to a report in Macau Business.
The new regulations came into force on July 15 and require that anyone entering a casino needs to present a negative Covid-19 test and will have to undergo body temperature checks and display a health identification code.
The Gaming Inspection and Coordination Bureau (DICJ) said in a note on Saturday that it would be stepping up its checks to ensure compliance with the new measures. The Head of the DICJ's Gambling and Inspection Department, Vong Chi Fu, and the Coordinator of the Center for Disease Prevention and Control Health Services (SSM), Dr. Lam Chong, jointly carried out inspections in the casinos.
The DICJ is also demanding that the casinos install body temperature checking machines in all 400 entrances to Macau's properties, plus 47 for staff.
The regulator said it would continue to hold regular meetings with the concessionaires to ensure compliance and discuss the evolving situation.
Macau is now Covid-free after its last remaining patient was discharged last Friday. The region has had a total of 46 cases and no deaths. Its most recent cases have been imported.