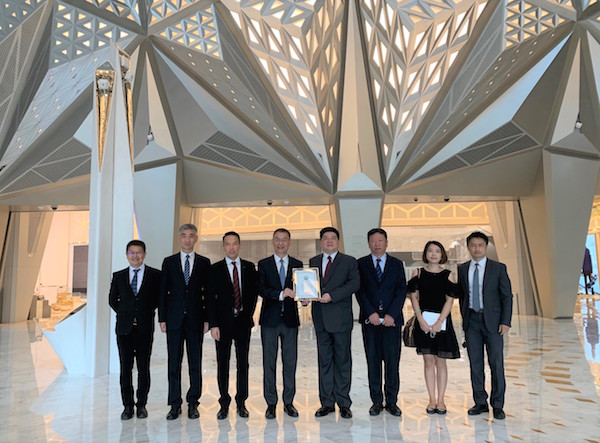 Melco Resorts & Entertainment said the Liaison Office of the Chinese government in Macau has granted it a certificate commending its efforts to prevent Covid-19.
The certificate was granted at an award ceremony on July 15 at its Morpheus property and commends both the group's activities in helping to fight the pandemic in Wuhan and its assistance to Macau's local associations and the community. 
"We are grateful for the leadership of Liaison Office of the Central People's Government in the Macau SAR and the local Macau SAR Government for their continued, proactive and decisive responses in helping contain the spread of the coronavirus," said Dr. Kent Wong, Chief Advisor, Melco Resorts & Entertainment.
"We strive to continue embracing Melco's philosophy of giving back to the community not only through donations such as that to Wuhan and Hubei in late January this year, but also in helping the community in need through our 'Simple Acts of Kindness' volunteering activities."