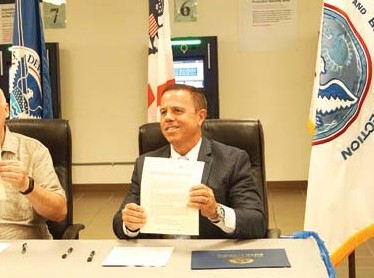 Saipan casino operator Imperial Pacific International has appointed Donald Browne, its senior vice president having served since 2015, as the new CEO. 
According to an internal message from IPI management to its employees, Browne is a well-regarded leader of IPI with decades of gaming experience. 
"In his previous role as senior vice president, he proves that his experience and drive will take IPI to the next level of growth and development under a reorganized structure," added the company. 
Last month, the embattled casino operator was ordered by the Commonwealth Casino Commission to appoint a CEO, as well as to maintain three months working capital, and to settle all payable accounts. 
Mark Brown was the last CEO of IPI, who resigned from the position last December.