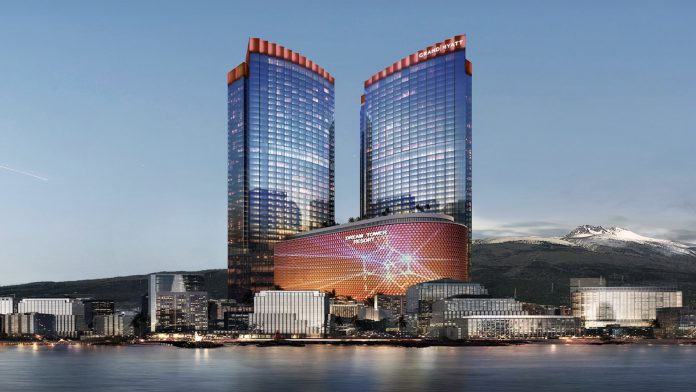 The major economic organizations of Jeju have welcomed the fact that Lotte Tour Development's plan to move its local casino to the Jeju Dream Tower passed the Jeju Casino Industry Impact Assessment Committee.
The Jeju Chamber of Commerce and Industry, the Jeju Island Tourism Association, the Korea Construction Association, the Jeju Island Association, the Jeju Executives' Association, and the Jeju Branch of the Korean Women Entrepreneurs Association released a joint press release on Monday that stated, "We respect and welcome the 'suitability' decision made on the company's application. We have high expectations in that this result will have a positive effect on economic growth, such as attracting foreign tourists, creating jobs, and securing tax revenues through the Tourism Promotion Fund in the context of a regional economic downturn."
The statement added, "Through this decision, Lotte Tour Development (the Dream Tower operator) should put its highest priority on driving economic growth through continuous win-win initiatives on projects that contribute to the local community, such as increasing quality jobs and expanding employment for young people."
However, the praise for the decision was not unanimous. A group called Jeju Residents' Solidarity for Autonomy issued a statement opposing the Jeju Dream Tower casino, declaring, "A large casino in the middle of the city should not be allowed… it threatens the right to live as well as education, and it imposes social, cultural, and environmental impacts." They appealed for the self-governing province's authorities to exercise their power to reject the casino's transfer and expansion.
For final approval, the Jeju Provincial Council and Governor Won Hee-Ryong must give their consent.