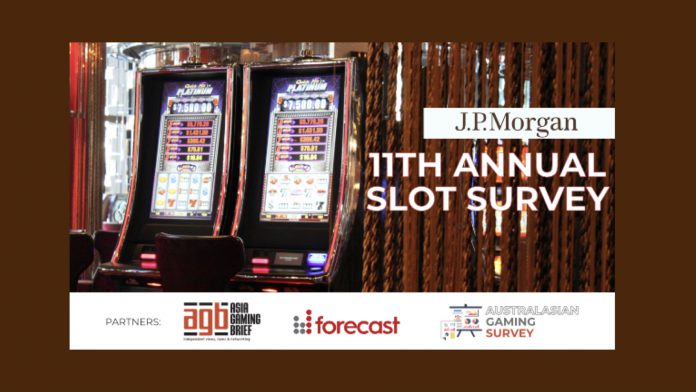 JPMorgan Australia has partnered with Asia Gaming Brief and Forecast Australia to launch the 11th edition of its Annual Slot Survey, which takes the pulse on EGM trends across Australian gaming venues.
The JPMorgan survey will uncover EGM market trends, the competitive landscape, analysis of Australia's leading EGM manufacturers, and uncover the key consumer behaviors affecting EGM play.
"We're delighted to assist JPMorgan Australia in their efforts to provide up-to-date market information on EGMs in Australia, and look forward to furthering collaboration with JPMorgan in future projects on the pipeline," commented Luis Pereira, Managing Director of Asia Gaming Brief.
"This survey will deliver insights into the challenges and outlook for the industry, especially as businesses navigate the next 6-12 months. We're thankful to be partnering with Asia Gaming Brief to distribute this survey to their well-read audience and look forward to publishing the results," said Donald Carducci, Equity Research Senior Analyst at JPMorgan.
Results and data coming out of the JPMorgan 11th Annual Slot Survey will be made available as part of the constantly updating Australasian Gaming Survey Report and Dashboard, which is available for purchase on www.asiagamingdata.com.
If you are an Australian gaming venue, you can participate in the survey by going here.