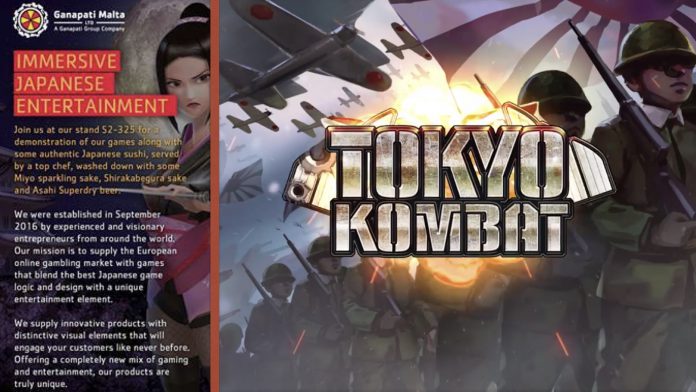 Ganapati is arguably the most prominent firm in the online gambling industry that brings a touch of Japanese culture to the online gambling market. The firm's founder, Hayato Kinoshita, was detained by police last week in Taiwan on gambling-related charges and reportedly faces up to three years in prison if he is prosecuted and convicted.
For several years, Ganapati has been among the most high-profile internet gambling firms. They very much made Japan a central feature of their pitch to the market. As a former Ganapati chief executive explained to the media back in January 2017, "Gambling is deeply ingrained in the Japanese culture, and is seen as a form of entertainment rather than a route to untold riches. The Japanese entertainment industry is one of the largest and most innovative in the world, and is internationally recognized and celebrated. By combining the two—entertainment and gambling—we are able to create slots, and other products like fighting, social and instant-win games, as well as themes that are unique, exciting, and authentic to the Japanese culture. And due to the renewed interest in the country, it makes for a widely popular mix… We are excited about the opportunity to showcase the best of Japanese culture through our games."
Ganapati went on to create a lot of online gambling products using Japanese culture, history, or manga themes, which seem to have indeed done very well in terms of sales. The company was able to establish offices in Tokyo (Roppongi Hills), Los Angeles, London, Malta, Tallinn, and Taipei.
The firm, however, has been having a rough time of it so far in 2020.
Last week, trouble hit the company's founder, Hayato Kinoshita. Taiwanese police appear to have conducted an investigation for months before they struck. They reportedly raided the offices of a firm called Gamatron Studios in Taipei's Neihu Technology Park, detaining 31 people, including three Japanese nationals—Kinoshita and two female executives, one an office manager and the other an engineer.
Police told the local media that Kinoshita registered Gamatron Studios in January 2019 as a technology company, rented an office in Neihu Technology Park, and began hiring Taiwanese staff. They allege that he then began developing software for 45 gambling websites, and in fact he had been receiving a 5%-8% commission from the gambling websites' earnings. Kinoshita maintains his innocence.
The precise relationship between the more established firm Ganapati and Gamatron Studios has been questioned, but in a letter delivered to Asia Gaming Brief this week by Ganapati CEO Juliet Adelstein, she insisted that the two firms are entirely separate from one another in spite sharing a personal connection through Kinoshita.
She added, "To clarify, Mr. Kinoshita originally founded the Ganapati Group. He has, however, not been involved directly in the management or operations of the company for some time now. One of the reasons for myself coming on as a Board Member and then eventually CEO of Ganapati PLC (now Ganapati Ltd.), was to allow Mr. Kinoshita to take a step away from the company, as the group moved away from its dependency on Asia. He is now based in Taiwan and is an employee of Gamatron Studios, as their Executive Game Producer."
Ganapati has also been touched by regulatory issues in Japan.
On March 13, 2020, a press release was issued by the Securities and Exchange Surveillance Commission (SESC) in reference to a firm called GPJ Venture Capital. It read, "Based on an investigation of GPJ Venture Capital LLC, the SESC identified that the company, its senior manager, and the senior corporate executive officer had solicited shares in the LLC and collective investment schemes without authority. The SESC filed a petition with the Tokyo District Court for prohibition and suspension of aforementioned activities."
The Ganapati connection comes through the fact that all of the money solicited by GPJ Venture Capital was apparently invested into the Ganapati Group. Also, Tomoaki Matsuhashi, the principal of GPJ Venture Capital, was previously profiled on Ganapati's main website as their "team member," though that page has since been deleted.
Adelstein's letter stated, "this was not aimed at Ganapati PLC. Inquiries were made into a company called GPJ, who raised funds for Ganapati, and is not part of the Ganapati Group. An application was made by the [Financial Services Agency] to look into whether GPJ is required to hold a specific license in order to continue raising funds in the capacity it had been up until that point. There were no claims of any illegal activity, no police involvement and certainly no mention of any 'alleged fraud' as claimed by some industry media."
Especially in the wake of the global Covid-19 epidemic, many analysts believe that online gambling is the wave of the future, and Ganapati has presented some Japanese motifs into the industry at an early, pioneering stage. But the company's recent difficulties show that trailblazing the online world comes with its own set of risks. (AGB Nippon)