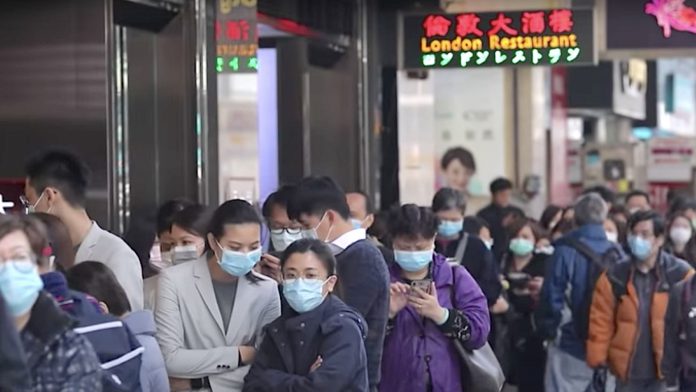 A recent spike in new cases has provoked Hong Kong Chief Executive Carrie Lam to reinstitute strict Covid-19 social distancing rules, reducing the size of groups that can gather from fifty people to only four people.
Those who refuse to wear a mask on public transport face a potential fine of HK$5,000 (US$650).
On Tuesday, Hong Kong's Centre for Health Protection confirmed 40 additional Covid-19 cases, following 52 on Monday, more than half of which were infected by unknown sources. The geographical spread is also quite wide.
Since the pandemic began, Hong Kong has recorded well over 1,500 coronavirus cases.
Meanwhile, the authorities in Macau have announced that all those arriving from Hong Kong via the Hong Kong-Zhuhai-Macao Bridge (HZMB) must present a NAT certificate confirming that they have tested negative for Covid-19 within the past seven days, or else they will be refused entry to the territory.
The Covid-19 flare up in Hong Kong appears to be a setback for prospects of an early return to normal transport links with Macau.