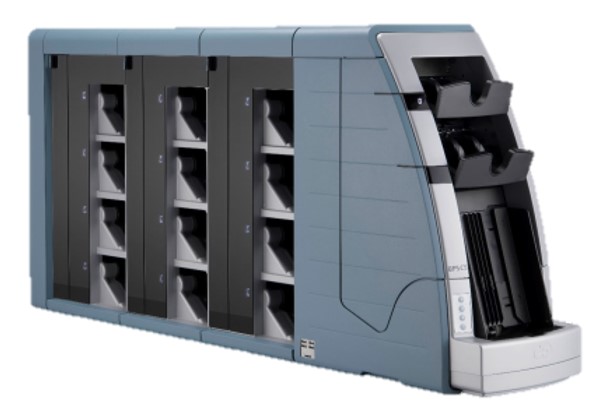 The BPS C5 from G+D Currency Technology precisely fulfills banknote processing requirements for count room, with outstanding efficiency, flexibility, and user-friendliness. It is a modular, scalable system that fulfills all process requirements with the greatest reliability, efficiency, and user friendliness.
A high nominal throughput of up to 63,000 banknotes per hour, an exceptionally flexible modular concept, state-of-the-art, framework-compliant sensors, and a multitude of software  options combine to offer significant competitive advantages. Used in conjunction with casino count room dedicated software BPS Connect Casino, it makes the entire operation more transparent, secure, and efficient.
It is suitable for all substrates including paper, hybrid, polymer and also for casino tickets. With its high number of output stackers, it supports multiple and even complex sorting requirements. The system is extremely easy to use, sustainably facilitating the necessary throughput and efficiency.
The modular and scalable system can be equipped with up to 6 Standard Delivery Modules (SDM). Each SDM contains 4 output stackers for up to 250 banknotes. Up to 50 different operation modes can be defined per currency and they are easy to choose for the operator. The BPS C5 supports one-step processes with header cards.
G+D has played a significant role in advancing the development of banknotes since 1852 – and always with the aim of offering our customers a crucial  advantage. We are now an end-to-end provider for the whole cash cycle, and have unique and thorough expertise in each application area: from counterfeit-proof banknote design and highly efficient banknote processing, to reliable banknote destruction. This extensive knowledge is incorporated into everything we do for our customers.
Let's shape the future of the cash cycle together!