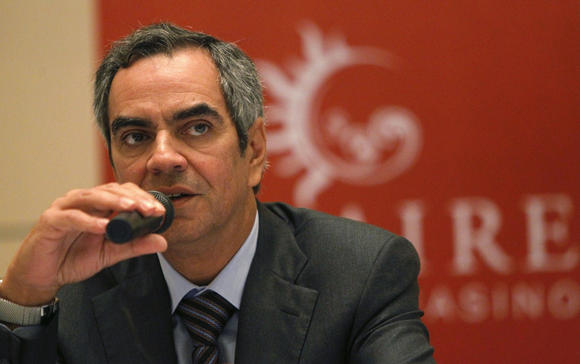 Bloomberry Resorts & Entertainment said it's pushing forward with its project to build a second IR in Quezon City, as it believes the opening will coincide with a significant rebound post the crisis.
Reporting Q2 results, Chairman and CEO Enrique Razon said Bloomberry is looking to emerge from the pandemic as a much stronger company. 
"While we are uncertain of the pace of business recovery, we will push forward with our key capital project, Solaire North, as we believe that its opening will coincide with a meaningful upcycle that is typical after a period of economic weakness," he said.
Bloomberry reported a 95 percent drop in gross gambling revenue during the three months through to end-June to P686 million. The company swung to a loss of P4.7 billion, compared with a profit of P2.5 billion in the same period last year. 
The company's South Korean unit on Jeju reported zero revenue. 
Consolidated cash and cash equivalents balance as of June 30, 2020 was P31.2 billion
Solaire's VIP, mass table, and EGM GGR in the second quarter were P121.7 million, P303.7 million, and P261.1 million, representing year-over-year declines of 98 percent, 93 percent, and 94 percent, respectively. 
Solaire has been closed to the public since March 16 in accordance with the government's mandatory community quarantine. However, authorities have permitted the operators to run limited dry run operations from June 15. These operations involve only in-house and select guests and are designed to "fine-tune" its services in accordance with new health and safety protocols.  
Bloomberry operates the Solaire Resort and Casino in Manila's Entertainment City and the second location will be on 1.5 hectares in Vertis North. The resort is aiming to cater for the local mass market in the Bulacan and Pampanga provinces. 
Razon said recently that he expects the new property to open in late 2022, or early 2023, due to construction delays following the Covid-19 pandemic.