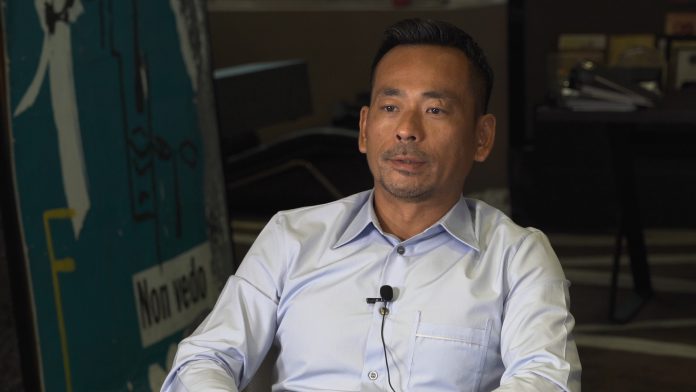 Following incendiary rumors encircling his company, Suncity Group CEO and director Alvin Chau on Sunday released a video vehemently denying all accusations which had been shared by Chinese language media over the weekend. 
Chau made a detailed statement on three points in particular – the first being Suncity Group's alleged funding of Hong Kong rioters, which it called "extremely absurd and unreasonable". 
"Deeply rooted in Macau with wholehearted devotion to the Motherland, Suncity Group never supports any actions that may jeopardize the country."
The company also addressed rumors that law enforcement authorities currently are in possession of customer information of the Suncity VIP Club. Chau emphasized that the group has never received any request from overseas or mainland China requesting customer demand information and that any customer information is subject to Macau's Personal Data Protection Act.
Finally, Chau addressed rumors that the company has been struggling financially. In the video, Chau disclosed the company's total fiscal reserve (HK$10.6 billion), with total cash flow in cages in the daily operation of the VIP club at HK$18.6 billion, along with a total deposit of HK$16.5 billion in two Macau banks. 
"The Group's total assets can absolutely be used to offset all chip deposits of all clients, foreseeable losses, and bad debts."
"Suncity Group has completely abided by the law in operating tourism and gaming business in Macau. The Group has neither any colleagues stationed nor participated in any gaming-related duty in Mainland China. All employees, funds and systems are entrenched in Macau, and in other countries that can operate VIP Club business legally."
"Even confronting the COVID-19, Suncity Group spares no effort in complying with the policy of the Central Government and as well as the Macao SAR Government, staying true to the spirit of this year's NPC & CPPCC Annual Sessions of ensuring economic and social stability. Until this very moment, Suncity Group has not laid off any Macau employee due to financial pressure. The Group remains resolute in the commitment to achieve a prosperous future together with Macau."