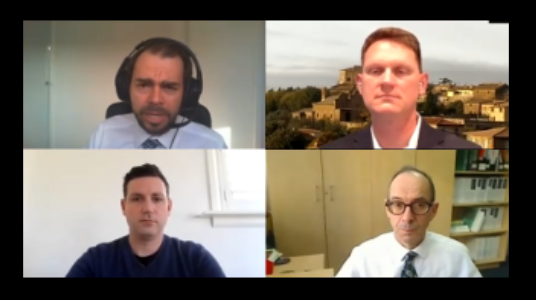 The Covid-19 pandemic has caused a shift in the gambling dollar towards racing, as well as niche sports betting products in both Australia and the U.S., according to PointsBet general counsel Andrew Hensher in a panel on Tuesday. 
"We have seen people who were traditional sports bettors move over to our racing product. We also as an online operator has benefitted from the closure of land-based and retail businesses as people are wanting to continue to spend their gambling dollar."
In the U.S., there has been a different impact, said Hensher. "There is very little key material [sports betting' content in the U.S," he said. "Though the regulator has been accommodating to allow bets on new markets."
According to Hensher, table tennis was the sports book's largest handle in April, May, and June, which would have been unfathomable prior to Covid-19.
In the U.S. in jurisdictions where online casinos are allowed, there has also been a material shift in the gambling dollar there, said Hensher. 
"Over time, this may prompt other states to look at legalizing online casinos as a way to "future proof" their gambling tax income."
Hensher was speaking on an IMGL Masterclass organized panel as part of the Australasian Gaming Seminars, held on August 11-13, 2020.