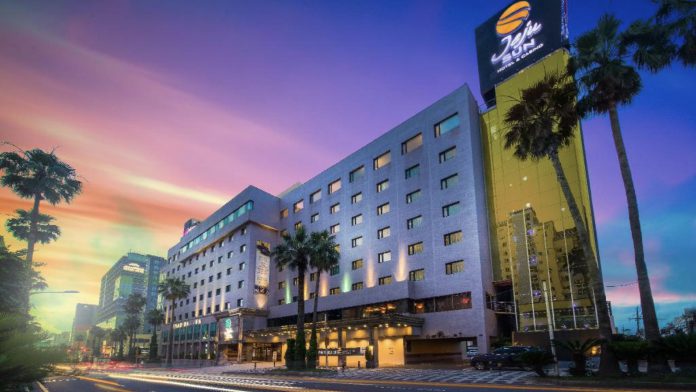 With the near absence of foreign tourists, the province's related industries, including its eight casinos, are suffering a deep economic crisis.
Four of the eight casinos have currently suspended business operations completely, while the other four are operating with reduced hours and much of their staff furloughed, and with few customers coming in the doors.
According to the Jeju Island Tourism Association, the flow of foreign tourists to Jeju was down about 98.5 percent in the second quarter of 2020, with only 6,246 foreign tourists coming to the province over the entire three-month period. That's down from more than 440,000 foreign tourists in the same period last year.
Chinese tourists have traditionally formed the bulk of Jeju's foreign arrivals, but currently there are few connecting flights available even were there a demand.
At their peak in 2018, the casinos in Jeju collectively produced sales of KRW511 billion (US$430 million). This year, collective casino sales figures are expected to fall to somewhere below KRW100 billion.