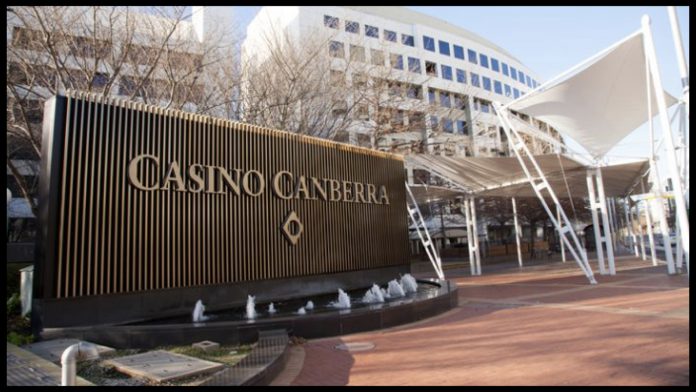 The Australian Capital Territory this week has allowed the pokie machines to be turned back on and Casino Canberra to reopen its doors after six months of mandated business suspensions.
Chief Minister Andrew Barr has put no limit on the size of individual groups who can drink in bars, clubs, and pubs, but the cap of one hundred people per gathering is still in force.
Unlike the difficult situation in neighboring Victoria and New South Wales, the ACT has not reported a new Covid-19 case in nearly a month.
Casino Canberra Chief Executive Allison Gallaugher commented to the local media, "This has been a very stressful time for all of our team members and I'm very happy and relieved that we will be able to recall our employees and start to rebuild our business again. We will be subject to strict restrictions, which will mean that we operate below full capacity for some time, but we are committed to ensuring strict social distancing and compliance with the current restrictions to ensure the safety of our community."
Gallaugher also highlighted some of the new Covid-19 infection prevention measures: "Patrons will not handle cards, our chips are cleaned regularly, and all machines and gaming stations are cleaned between every customer."
Casino Canberra is operated by the Aquis Entertainment Group.