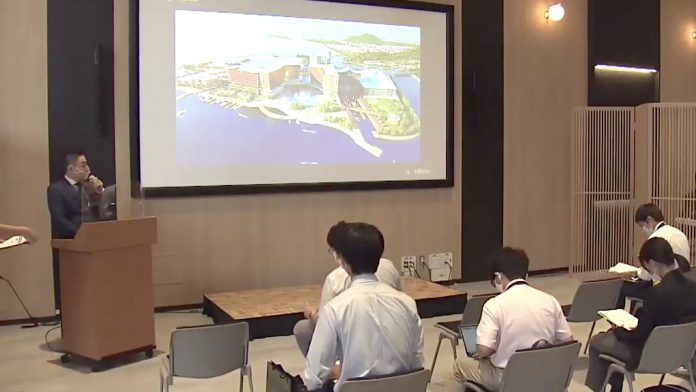 The Suncity Group has again signaled its seriousness for bidding to become Wakayama's IR development partner by opening an office in the city.
Located at Nankai Electric Railway Company's Wakayama Daigaku-mae Station in the northern part of the city, the 460 square meter office will be open to the public from Friday, and it includes a model of the IR facility that Suncity is proposing to build.
The office features a large open space with a high ceiling, and areas for drinking coffee or tea.
At present, Suncity and a consortium led by the Clairvest Group are expected to submit proposals to the Wakayama prefectural government.