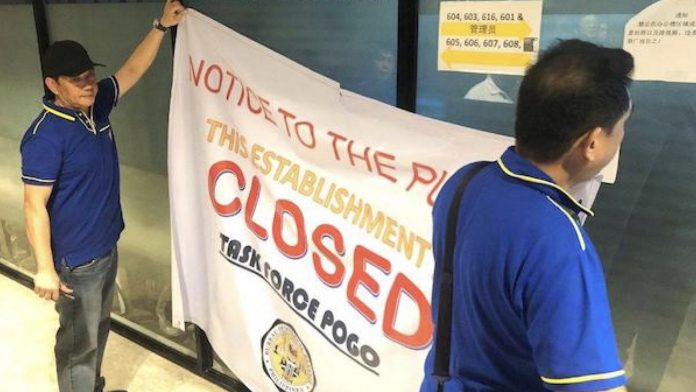 The Philippine government's target to double revenue from online gambling looks to be on shaky ground, as only half the operators have resumed business following Covid-19 and other licensing jurisdictions seek to benefit from the fallout.
More evidence has emerged that Philippines Offshore Gaming Operators (POGOs) are looking for alternative licensing jurisdictions, despite the best efforts of some Filipino politicians to deny an "exodus" from the country is taking place.
Out of 60 licensed POGOs, only 33 have permission to restart their business. At issue is a demand to pay back taxes and a new 5 percent levy on turnover, replacing a 2 percent tax on gross revenue. 
Failure to comply could result in companies losing their PAGCOR licenses and it seems many companies are exploring other options.  
Affinity Group, a company offering support to the igaming industry setting up on the Isle of Man, says it' has seen an uptick in inquiries from Manila-based companies. 
"The Philippines has historically been a jurisdiction chosen by Asian-facing operators but, following the recent negative press surrounding POGO and more recently the tax increase, we have seen an influx of enquiries from operators who are looking for a suitable license to either continue or start targeting the Asian market," Director Alex Gardner said in a post on the company's website. 
The group makes a direct pitch to Manila-based firms, saying it has the necessary skills to help move an existing business and re-license in the Isle of Man. 
"We will work with you to find the most tax efficient solution, introduce you to local service providers and guide you through government grant and license applications," she writes.
It's not the only destination eyeing fallout from increasingly disgruntled POGO operators. As well as higher tax rates, office rentals have also soared, while there has been an increasing level of bad publicity surrounding the sector. Much of it focused on an influx of Chinese, who were operating on tourism visas. Many have since fled home to China, where the Covid-19 situation is better controlled.
Property advisory Colliers Research warned recently that Manila faces double-digit office vacancies should all the POGOs up and leave.
Colliers is projecting average lease rates to drop by 17 percent in 2020. For business districts and office buildings that mainly cater to POGOs, it projects a deeper rental correction, ranging between 20 percent and 30 percent,
Earlier this year, the Philippine Amusement and Gaming Corp. wrote to the government warning that other jurisdictions were eyeing its lucrative POGO business. In particular, the regulator pointed its finger in a surprise direction – at Malaysia. 
The strictly Muslim country has apparently warmed to the idea of hosting online gambling firms, provided they are not targeting its Muslim nationals.
The most recent tax changes, which appear to be proving the final nail in the coffin for some, were part of a plan to double income from POGOs to about PHP17.5 billion ($361.2 million) this year. The funds were to be used as part of the government's pandemic recovery package.
So far this year, monthly revenue from the businesses has halved.