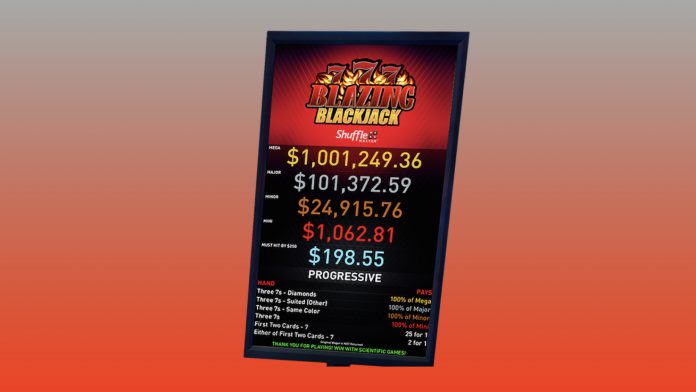 GM Atlas, Scientific Games' next-level progressive platform, ties together all of the best functions from the previous Game Manager 1 and Game Manager 2 platforms and adds much more.
GM Atlas supports linked progressive jackpot pools, multiple jackpot levels, and Must-Hit-By bonuses for more exciting player experiences. This system features a convenient and easy-to-use dashboard, one-click navigation to various reports and other helpful tools, and a robust offering of live information. It simplifies sign integration to promote table game jackpot meters property-wide to boost marketing efforts.
GM Atlas operates on the upgraded NXS Command II table game hardware, which is compatible with multiple bet device options and includes an updated dealer terminal and a new 24" vertical progressive display. Operators can still have their favorite game titles and more with the GM Atlas progressive platform. 
The ShuffleStar Continuous Shuffler is the only continuous shuffler available on the market with card recognition, including monitoring cards being inserted and dealt from the unit, and reporting real-time card inventory.
This technology safeguards against card counting and tracking, and increases hands per hour by up to twenty percent. To further enhance game security and efficiency, the ShuffleStar is the first continuous shuffler to detect card feeding errors, and reject cards being fed incorrectly. Featuring an increased deck capacity of up to eight decks, the ShuffleStar provides casino operators with ultimate deck integrity and uninterrupted play, without downtime for loading a shoe or shuffling cards.
Additionally, the ShuffleStar features a powered dealing mechanism that contains a revolutionary flat card dealing shoe, with a sleek flush mount, low profile design for improved ergonomics. This greatly enhances the dealer experience by improving lines of sight, and reducing fatigue or strain.