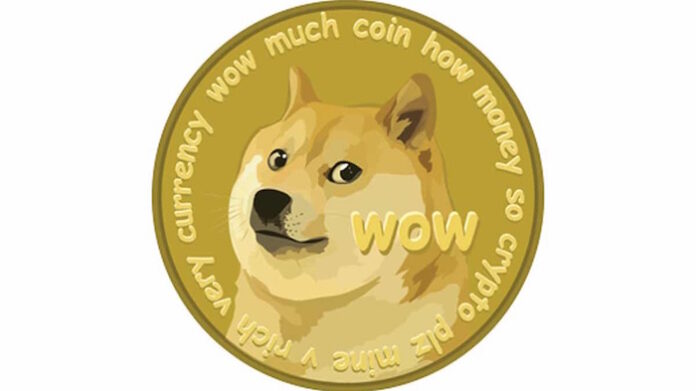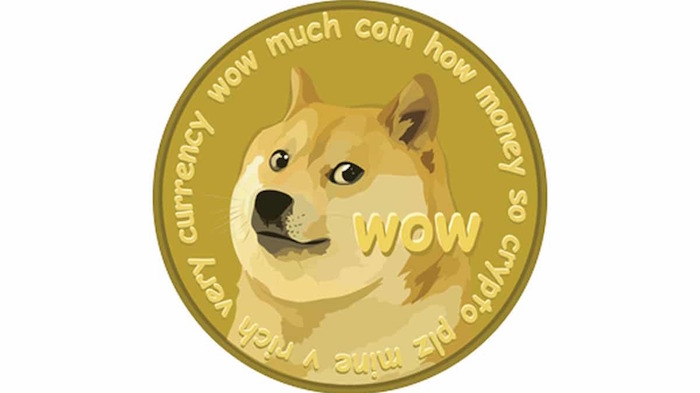 Dogecoin, the joke cryptocurrency backed by Tesla chief Elon Musk, seems to have found real-world utility – in the betting world, where its popularity amongst gamers is rising along with its price.
Anecdotes are emerging from crypto-betting operators and affiliates of an uptick in Dogecoin betting activity as the 8,500 percent surge in the coin's price this year lures a bigger and more diverse audience to what was previously a niche corner of the crypto universe.
Cloudbet, one of the world's longest-running crypto sportsbook and casino operators, says Dogecoin holders are now among its most active customers, accounting for almost a tenth of players each week. The operator launched a Dogecoin casino at the start of May.
"We ran a customer survey a couple months ago and one of the most requested coins was Dogecoin," said Camilla Wright, a spokeswoman for Cloudbet. "There's clearly a more mainstream audience holding Doge now that is looking to put their coins to use while waiting for their value to go to the moon."
Interest in Dogecoin betting is rising at a time when cryptocurrencies are coming under increasing scrutiny amid growing adoption by online operators. The Asian Racing Federation warned recently that blockchain and cryptocurrencies facilitate illegal online gambling and allow operators to circumvent regulatory requirements. The number of sites that accepted bitcoin has surged seven-fold since Nov. 2018, the ARF reported in its quarterly bulletin.
Dogecoin was launched at the end of 2013 in part as a jokey homage to bitcoin and has become well known for the meme-ified gibberish used by its creative fans. Interest in the coin has exploded this year, along with its value, as Musk – aka the Dogefather – issued a string of tweets in support of Doge and its canine mascot, a tan-coloured Shiba Inu. Most recently, Musk has said he's working on evolving the coin with Dogecoin developers, generating more enthusiasm within the community and fueling its desire to see its favoured "To The Moon" mantra fulfilled one day.
Speculation has risen that Tesla will accept Doge as payment for its cars – a move that Musk announced – and subsequently retracted – for bitcoin earlier in the year. All that has drawn more attention to Doge and sparked discussion about its usefulness as a legitimate payment mechanism, including as an instrument for betting.
On Cloudbet, Doge players now account for about 8 percent-10 percent of active customers each week, data from the operator show, occasionally surpassing more established currencies like Litecoin and Bitcoin Cash. Bitcoin holders remain dominant, representing about half of the site's weekly customers, according to Cloudbet, which accepts 12 cryptocurrencies.
Online betting affiliates, who earn commissions based on player referrals, are also benefiting from the increased usage of Dogecoin in betting. David Bartram, founder of crypto-focused casino affiliate CryptoGamblingNews.com, says the highest levels of interest are currently coming from Dogecoin holders.
"We've run a dedicated page about casinos which accept Dogecoin for a couple of years now, but it received minimal traffic," said Bartram. "Then, in April when the price of the coin began to spike, the page became our biggest source of traffic overnight. In May, almost 30 percent of all our referrals were Dogecoin users; in a typical month previously, no more than a couple of users a month would have deposited with Doge."
There are practical reasons to use Dogecoin for betting: Transactions settle quicker and more cheaply than bigger and more traffic-snarled blockchains like Bitcoin. Last week, the average Doge payment took about a 10th of the time to settle than a Bitcoin transaction, and at less than a fifth of the cost, according to BitInfoCharts.com.
For Bartram, the sudden explosion of Dogecoin as a betting coin is driven by two factors. Firstly, the token economy and culture which has built around Dogecoin are a good match for gaming. Unlike Bitcoin and most cryptocurrencies, there is no hard cap on the total number of Dogecoin in supply. This creates a coin which feels inherently more disposable than Bitcoin. Before gaming, one of its main uses was for tipping people online for interesting content.
The second factor is that Dogecoin is arguably the only cryptocurrency besides Bitcoin to gain a mainstream audience, Bartram said.
"Simply put, the coin is in the hands of a lot more people than most other cryptocurrencies, and those people are generally young, male and with an appetite for risk," he said. "It isn't a big leap for them to use the cryptocurrency in a casino."