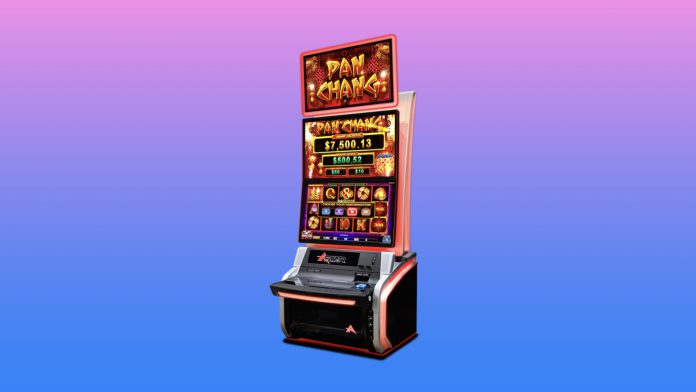 As we emerge from the shadows of Covid-19 it's time to revamp gaming floors with the brand new A-STAR cabinet by Ainsworth.
The A-STAR takes Ainsworth to the next level with a meticulously crafted cabinet that encompasses a sleek, modern, modular design, a dual screen format, dynamic LED lighting, and a state-of-the-art LCD touchscreen button deck.
The new A-STAR cabinet has a unique and elegant design that integrates effortlessly with any décor. This cabinet has an ultra-thin form factor, providing genuine space integration and an element of futuristic luxury.
The A-STAR has launched with the exclusive new brand Pan Chang! Pan Chang, a traditional Chinese decorative knot is also the Buddhist conception of continuity and the origin of all things. The series introduces the 'Pan Chang' Feature; a collection of 'Pan Chang' symbols where credit prizes, bonus prizes and the major progressive can be won. With three games approved in the brands portfolio – Long and Happy Life, Endless Fortune and Guan Yu it's sure to bring excitement to any gaming floor.
Complementing Pan Chang, the next exclusive A-STAR brand is Rise Up! Rise Up encapsulates a multiladder feature with two jackpot progressive levels and two scalable bonus prizes. The Rise Up feature includes multiple awards during the ladder feature with chances to win the progressive jackpots. An additional free games feature provides an attractive feature hit rate desirable to players. Born Free and Wizards Wand are the first two games in this brand.
Ainsworth continues to develop its product portfolio with advanced technology and software that delivers aesthetically pleasing art and engaging content. The launch of A-STAR and two strong brands, Pan Chang and Rise Up aims to support current customer gaming floors and diversify business models. www.agtslots.com