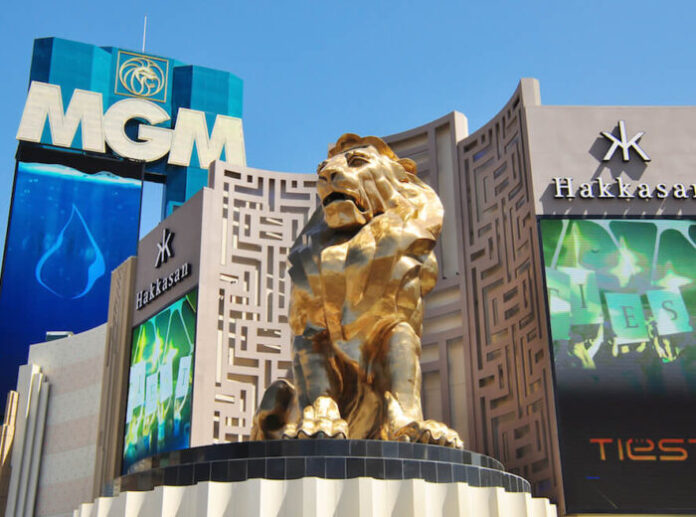 As Japan sinks into a deeper crisis over the Covid-19 pandemic, it would be natural that it might be overlooked. Indeed, the sensitivity of Japanese policymakers to overseas developments is often tenuous at best. But for the future of Japanese IRs generally—and for Osaka most specifically—stakeholders should be quaking with alarm over the most recent headlines regarding MGM Resorts.
At first glance, it may look like a business story of little concern to Japanese.
It was revealed at the beginning of this week that MGM Resorts made a bid—so far unsuccessful—to buy a UK-listed company called Entain, which is one of the world's largest sports betting groups and owner of wagering giant Ladbrokes.
The bid was massive, worth over US$11 billion. By comparison, that's in the higher range of what building a world-class IR in Osaka, Yokohama, or Tokyo is expected to cost.
However, Entain declined MGM Resorts' offer, commenting that its management "believes that the proposal significantly undervalues the company and its prospects." The US$11 billion bid was seen as being too low.
In the United States, MGM Resorts has been putting increased focus on its new sports betting and igaming branch, BetMGM, which is itself a 50-50 joint venture between MGM and Entain.
Analysts at Union Gaming are very upbeat about MGM's movements, stating, "The acquisition of Entain would help MGM integrate the digital gaming segment with its land-based casino and entertainment businesses to create a holistic omni-channel offering… We believe MGM's pursuit of Entain is a smart, strategic effort that would allow BetMGM to maximize ROI on customer acquisition across multiple channels."
Bernstein Research analysts agreed that the deal would "focus MGM into digital betting" and also reduce the firm's reliance on its land-based casinos in Las Vegas and Macau.
They added, "an acquisition of Entain would most likely reduce MGM's appetite for a large-scale Japan development that the company has been pursuing in Osaka. The Japan opportunity has been plagued by delays and we maintain concerns around the high cost of development required and the potential returns. MGM may wind up backing away from a Japan integrated resort or reducing its partnership stake."
In that comment, of course, the significance for Osaka's IR bid is crystal clear, especially as the MGM-Orix consortium is currently the only bidder for the Yumeshima site.
Of course, it need be pointed out that all of this is still theoretical. The MGM bid for Entain has not been accepted at this juncture, MGM has not backed away from its Osaka bid, and its spokespeople are, in fact, quite insistent that the company remains fully committed to Osaka and that any such speculation is entirely unwarranted.
The more general, but still very important, observation to be made in connection with the MGM bid for Entain is that it demonstrates that even some of the largest and most storied Las Vegas casino operators are now beginning to see their future more in the digital world than in the brick-and-mortar world.
Here in Japan, too, the Suga government has been aggressively promoting business concepts such as "digital transformation" and buzzwords like DX. Still, there's little or no sign that Japanese policymakers at either the national or local level have made any mental connection whatsoever between the concepts of "digital transformation" and "IR development."
However, the prospect raised by the Bernstein analysts of MGM Resorts walking away from the opportunity to build the Yumeshima IR in order to pursue an online sports betting and igaming empire ought to be a wake-up call in that respect.
The Singapore IRs like Marina Bay Sands, which inspired some Japanese to later pursue similar project, opened way back in 2010. The first Japanese IRs will be almost two decades behind. The gap may prove to be significant.
Everyone understands that the Covid-19 pandemic has forced some delays in the national IR development timeline; fewer seem to appreciate that there's another side to the coin—the pandemic also accelerated the digitization of the business world, including within the gaming industry. (AGB Nippon)