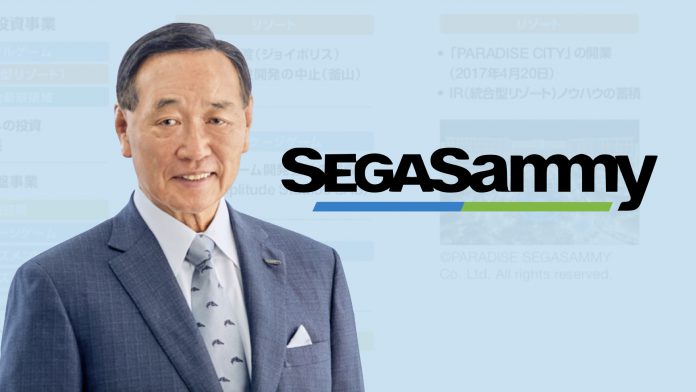 Sega Sammy Holdings has reported that its net sales for the April-June quarter amounted to almost JPY48.4 billion (US$457 million), a year-on-year decrease of 33.5 percent.
This decline led to an operating loss of nearly JPY3.9 billion.
In terms of some of its segment results, pachinko and pachislot machine sales in the quarter dropped by 84.3 percent to only JPY2.7 billion, the hardest hit area for the company.
In its resort business, Phoenix Seagaia Resort in Miyazaki Prefecture voluntarily closed its facilities for an extended period, with its reopening having resumed only recently. The number of guests in the Covid-19 era, however, have fallen by more than 75 percent even then.
Turning to Paradise SegaSammy results (Incheon, South Korea) for the previous January-March period, net sales were down 81 percent to JPY464 million, creating an ordinary loss of JPY2.1 billion.