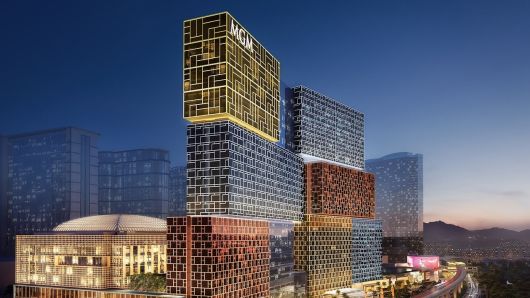 The ramp up of MGM China's property of Cotai has expanded the operator's footprint in Macau significantly, though ramp up has been "very slow," according to analysts at Bernstein Research.
The firm rates MGM China market perform with a target price of HK$15.00.
"We rate MGM China Market-Perform as it is unclear to us what the company's strategy is to gain a foothold in the Cotai market, which has proven to be very competitive," Bernstein said in a note. "While MGM Cotai will continue to ramp-up and seeing meaningful increases in profits (albeit at the risk of incurring cannibalization at MGM Macau), meaningful upside (aside from overall Macau stocks rebound) is more limited at this stage."
The resort, whose geometric design is supposed to evoke a jewellery box, opened in Feb. 2018.